Campus Police Receive Two Recertifications
Certifications reflect commitment to serving Tri-C community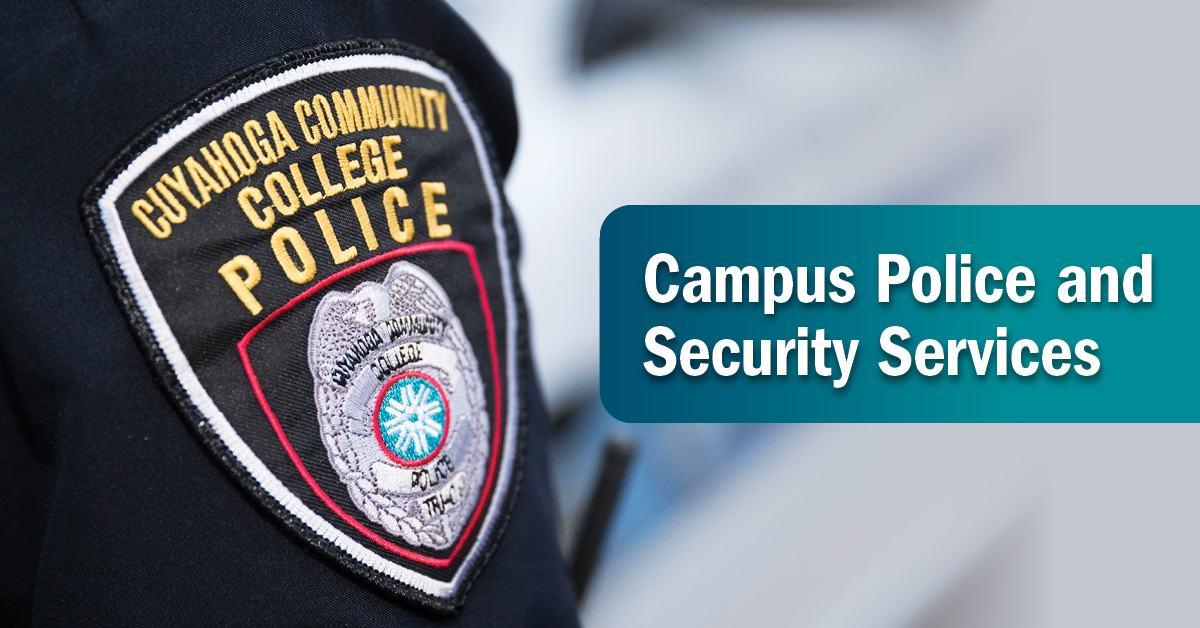 Tri-C's Campus Police and Security Services continue to meet and exceed state and national performance standards. Their efforts have been recognized with a pair of recent recertifications.
On Jan. 4, the department was one of 11 statewide law enforcement agencies recertified by the Ohio Office of Criminal Justice Services for meeting state standards established by the Ohio Collaborative Community-Police Advisory Board.
Tri-C, along with the other agencies, completed the recertification process after initially adopting and implementing required standards regarding use of force, hiring and recruitment. Recertification takes place on a revolving three- to four-year cycle.
The state recertification comes just over a month after Tri-C Campus Police received reaccreditation from the Commission on Accreditation for Law Enforcement Agencies (CALEA).
On Nov. 26, the department was awarded its fourth CALEA Law Enforcement Tier 1 Accreditation. The accreditation process focuses on foundational standards related to life, health and safety procedures. There are 280 CALEA-accredited law enforcement agencies nationwide.
Tri-C is one of 87 college and university police departments — and the only community college — with Tier 1 accreditation. The College has been accredited by CALEA since 2012.
"This recertification and reaccreditation illustrate our commitment to serving the Tri-C community," said Clayton Harris, the College's chief of police and dean of public safety. "They reflect our ongoing efforts to ensure that we are a well-prepared, community-focused law enforcement agency. We are honored to receive recognition on both the state and national level."
January 13, 2023
By Erik Cassano, 216-987-3577 or erik.cassano@tri-c.edu