More Human: Tri-C President Talks Humanities in Education and Workforce Development
Michael Baston discusses importance of the humanities in higher education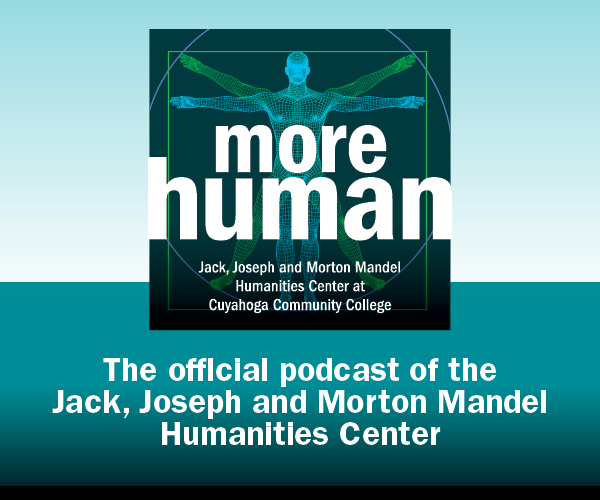 On the latest episode of More Human, Cuyahoga Community College (Tri-C®) President Michael Baston joins the podcast to discuss his career, the importance of the humanities in higher education and the urgency of making connections between the humanities and other disciplines. 
More Human, a podcast of the Jack, Joseph and Morton Mandel Humanities Center at Tri-C, explores how engaging with literature, philosophy, history and art helps us live deeper and more human lives. 
"When folks have the opportunity to think deeply, to be in a reflective place, you have the opportunity to be the best version of yourself," Baston said in his episode. "The work we do with our students — focusing on leadership and ways to grow through knowledge, intelligence and conversations — that makes for a better world because people are more informed." 
The podcast regularly features conversations with students, faculty and other scholars working in the humanities at Tri-C and throughout Northeast Ohio. 
Listen to the episode with Baston on Apple Podcasts, Spotify and other podcast platforms. 
November 21, 2022
MEDIA CONTACT: Anthony Moujaes, 216-987-3068 or anthony.moujaes@tri-c.edu