Tri-C Famous: Jennifer Kubala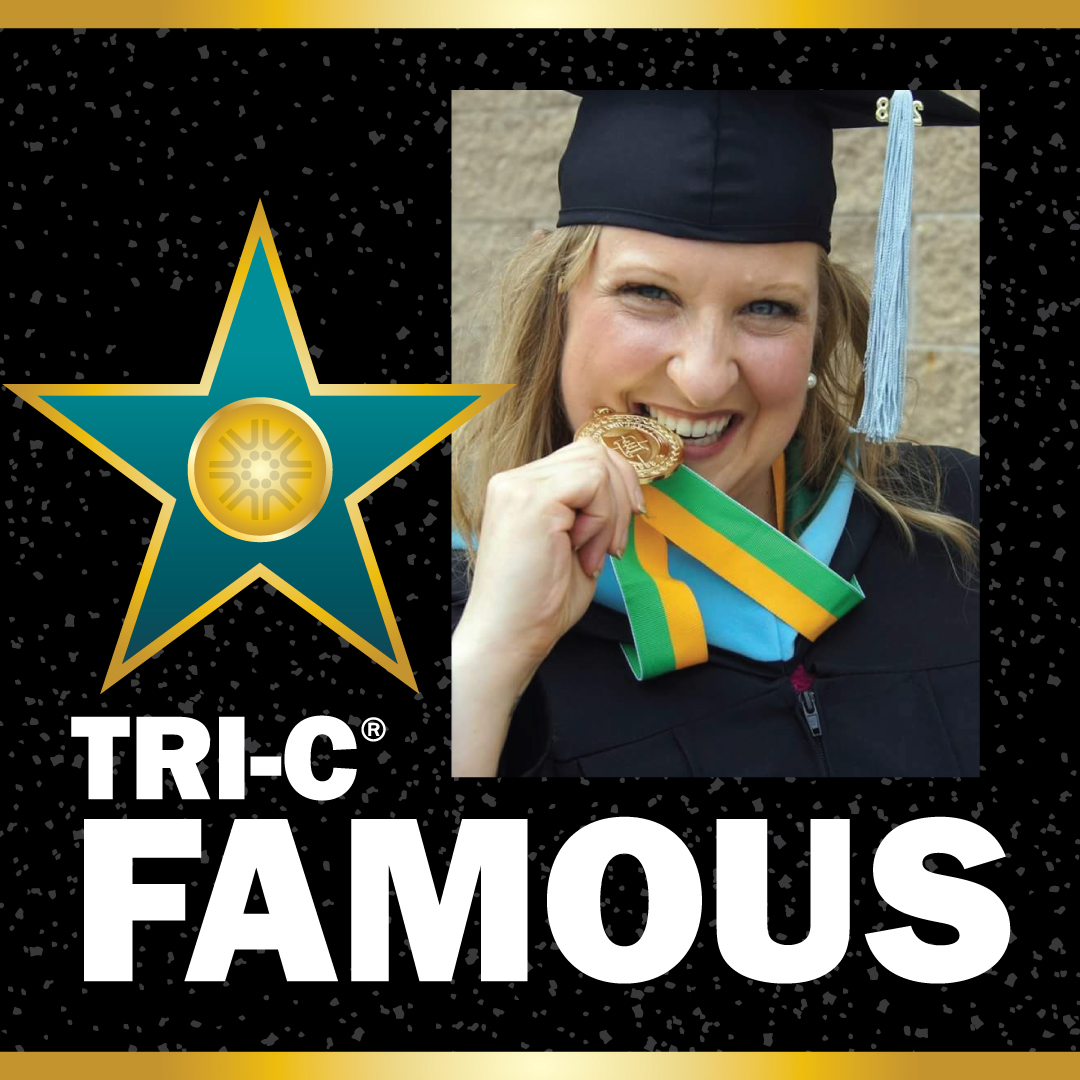 #TriCFamous is a bimonthly feature that introduces readers to the people who make the College work while providing a sneak peek into their lives off campus.
Jennifer Kubala has served as Western Campus Student Life advisor since November 2021. Her extensive experience in the event planning industry helps her create, promote and execute fun campus events and programs — from a Cutest Pet at West contest to the upcoming More Than a MELTdown event, where local chef Matt Fish will discuss his career and experiences as a Tri-C student. She also supports Student Government and the campus food pantry and serves as advisor to the Campus Activities Board. Learn more about Jennifer in this week's Tri-C Famous!
1. What's your go-to karaoke song?
I've never done karaoke before, though I do have a lot of experience singing in my car! I've actually been trying to choose a song to do, since Student Engagement has partnered with the Common Reading program on a karaoke event to celebrate the 2022 text, Michelle Zauner's Crying in H Mart. I'm 100% expecting to make a fool of myself, so I hope everyone comes out and laughs with me.
2. Do you have any tattoos? If so, what are they?
I have three: an anchor in honor of my sorority, Delta Gamma; an ambigram that reads either "Breathe" or "Inspire" depending on how you look at it; and a koala bear, my family's unofficial mascot. People often have difficulty pronouncing my last name [kuh-BALL-uh], so my dad would always say "Like kubala bears!"
3. What are you most proud of?
My resilience, which it's taken a long time for me to recognize. Life hasn't turned out how I thought it would. When I was younger, I had a great career and was becoming nationally recognized and respected in my field — but elements beyond my control brought that to an end. It took a little while, but I found my passion in student affairs, went back for a master's degree and have been able to create a second career in higher education.
Want to be Tri-C Famous? Email jarrod.zickefoose@tri-c.edu for a chance to be featured (or to nominate someone else!)
October 10, 2022
By Beth Cieslik, 216-987-4538 or beth.cieslik@tri-c.edu