Welcome Tri-C Alumni Family!
Whether you earned a degree, a certificate or took a class or two, we're glad you are here! Please update your contact information so that we can share Tri‐C Alumni news, special events, stories about your alma mater, and more!
Update your Info
Mission:
To cultivate lifelong meaningful connections between Cuyahoga Community College and its alumni by connecting alumni with each other, with faculty/staff, with their alma mater and with current students to foster Tri-C pride.
Learn more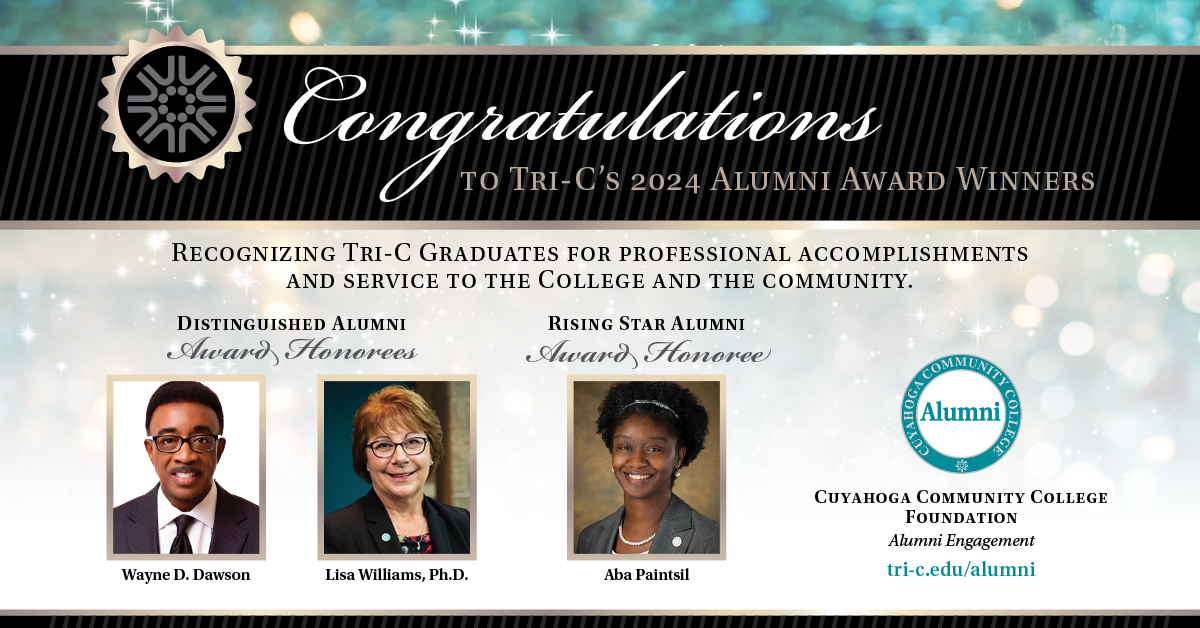 Tri-C's 2022 Alumni Award Winners
Alumni Awards
Since opening in 1963, Cuyahoga Community College has awarded more than 100,000 degrees and certificates to alumni. We are proud of our graduates and the contributions they make to Tri-C and our community, across hundreds of professions.
Alumni Relations is pleased to announce the recipients of the 5th Annual Alumni Awards, providing recognition for professional accomplishments and service to Northeast Ohio and the College.

Distinguished Alumni Award winner for 2022 is Erin Huber class of 2007. Rising Star Award goes to Olena Firman class of 2017 and Agustin Torres class of 2018.
Congratulations Tri-C's 2022 Alumni Award Winners!
Alumni Awards Winners here!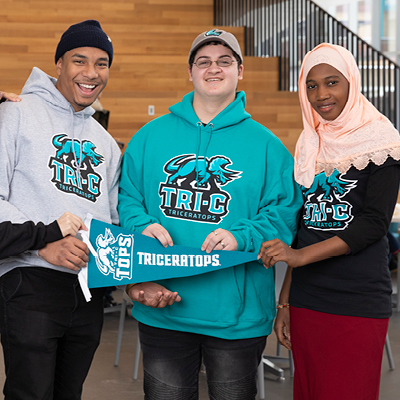 Get Involved — Become an Alumni Ambassador!
Alumni ambassadors are a select group of the College's most enthusiastic alumni. Together and as individuals, they actively share Tri-C pride and help tell the Tri-C story.
Count Me In!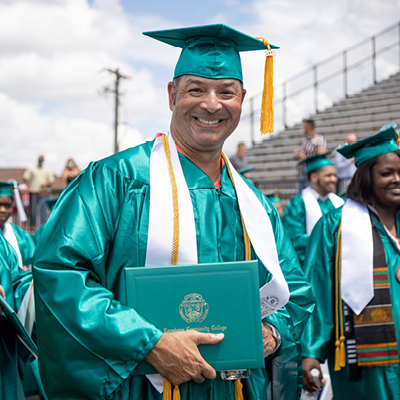 Career Services
The Career Center is staffed with experienced Career Services Specialists who can provide a wide variety of FREE services to alumni to assist with all phases of your career development. Through one‐on‐one coaching sessions and job readiness workshops, you will be prepared to handle multiple aspects of your job search.
Get help starting or transitioning your career