Alonzo King LINES Ballet Celebrates 40th Anniversary in Cleveland
Tickets on sale for March 11-12 performances at Playhouse Square's Mimi Ohio Theatre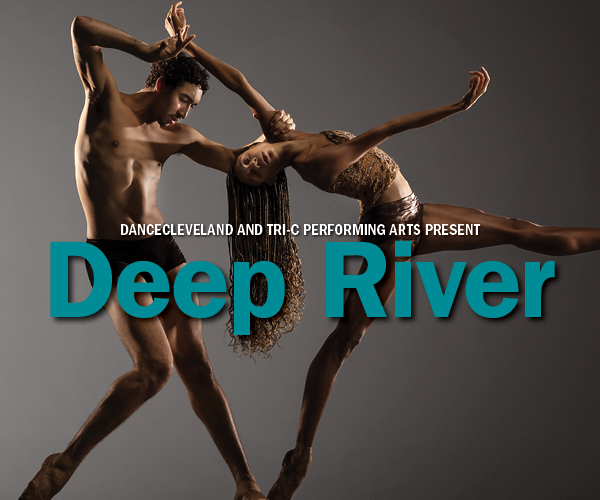 Alonzo King LINES Ballet will return to Cleveland next month to perform Deep River, a new work fused with Black spirituals. The performances are co-presented by Cuyahoga Community College (Tri-C®) and DANCECleveland.
The dance troupe will take the stage at 7:30 p.m. on Saturday, March 11, and 3 p.m. on Sunday, March 12, in the Mimi Ohio Theatre at Playhouse Square.
A collaboration with award-winning jazz pianist and composer Jason Moran and Grammy-winning vocalist Lisa Fischer, Deep River was created to celebrate the San Francisco-based company's 40th anniversary. Bending the lines between classical and contemporary ballet, the piece draws on the strengths of the extraordinary dancers.
LINES Ballet has been guided by master choreographer and artistic director Alonzo King's unique artistic vision for four decades and captivated nearly 2 million audience members. The troupe has collaborated with noted composers, musicians and visual artists from around the world.
Tickets range from $25 to $70 and can be purchased at dancecleveland.org or by calling 216-241-6000. Groups of five or more can call DANCECleveland at 216-991-9000 for discounted tickets. The event includes moderated pre- and post-show talks with the performers and producers. The pre-show chat begins at 6:45 p.m. on Saturday and 2:15 p.m. on Sunday. LINES company member Josh Gowan will offer a free class for intermediate and advanced dancers on Saturday at 10 a.m. Additional information and registration is available at dancecleveland.org.
Tri-C's 2022-2023 Performing Arts season features productions showcasing classical piano, jazz and dance, bringing world-class artistic experiences to the Greater Cleveland community. This project is supported in part by an award from the National Endowment for the Arts. This engagement is supported by the Arts Midwest GIG Fund, a program of Arts Midwest that is funded by the National Endowment for the Arts, with additional contributions from the Ohio Arts Council.
With its annual presenting series of professional dance companies from across the globe as well as an array of educational and community programs, DANCECleveland has brought the passion and verve of modern and contemporary dance to Northeast Ohio for more than six decades. The 2022-23 season concludes April 22 with the world-renowned Limon Dance Company, co-presented with Tri-C Performing Arts at Playhouse Square.
To schedule interviews with Alonzo King or LINES Ballet performers, reach out to the media contact listed above.
Visit tri-c.edu/performingarts for more information on the 2022-2023 season. Learn more about DANCECleveland at dancecleveland.org.
For additional information on LINES Ballet, visit linesballet.org.
February 15, 2023
MEDIA CONTACT: Anthony Moujaes, 216-987-3068 or anthony.moujaes@tri-c.edu