New Parma Heights Police Chief Was Tri-C Student
Tanya Czack is department's first female chief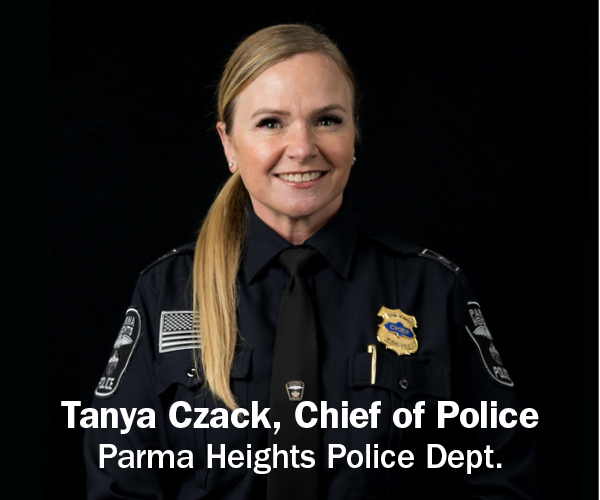 Lifelong Parma Heights resident Tanya Czack was set on a career in law enforcement.
She started down that path at age 19 when she became a police dispatcher to earn money as a student at Cuyahoga Community College (Tri-C®).
After 34 years of rising through the ranks of the Parma Heights Police Department, Czack became the city's first female police chief in September. She was sworn in by Marie Gallo — the city's first female mayor — and will lead the other 46 members of the department.
"My sister was a dispatcher here at the time, and I had a job here while I was going to Tri-C," Czack said. "I loved dispatching, but I knew I wanted to be a patrolman."
She eventually became the first female officer in the department's history, starting as a patrol officer and school resource officer. Czack was promoted to sergeant in 2008 and captain in 2021. She earned her Master Evidence Technician certificate for the state of Ohio and became an academy instructor and a continued professional training instructor.
She is one of only three female police chiefs in Northeast Ohio.
News 5 Cleveland, WKYC, Fox 8 and cleveland.com all provided coverage.
October 11, 2023
MEDIA CONTACT: Anthony Moujaes, 216-987-3068 or anthony.moujaes@tri-c.edu