Men's Soccer Team Earns First Postseason Berth Since 2017
Triceratops to face Schoolcraft College Saturday in NJCAA Region Tournament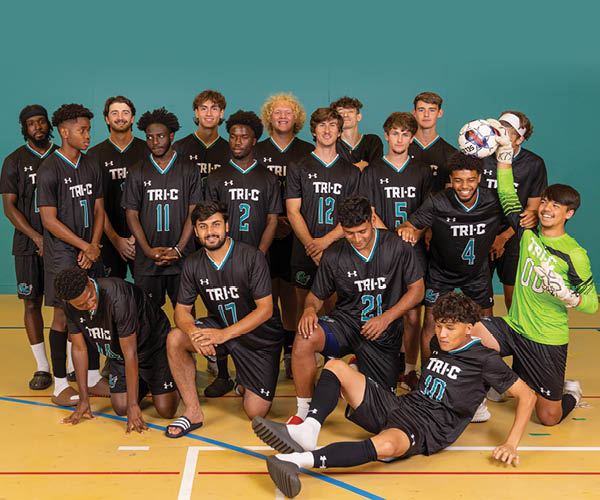 The Cuyahoga Community College (Tri-C®) Triceratops men's soccer team enters the NJCAA Region 12 tournament this Saturday as the No. 4 seed, facing Schoolcraft College.
The Tri-C men's soccer team last qualified for tournament play in 2017, when the team was seeded third.
The Triceratops have a 12-3 record this fall and are averaging 4.2 goals per game after winning one game last season.
Schoolcraft, located in Marysville, Michigan, is ranked No. 6 in the NCAA Division II National Rankings and is the top seed in the tournament. Tri-C lost to Schoolcraft in the regular season.
The game begins at 4 p.m. on Saturday, Oct. 28, at Skipper Soccer Field on the St. Clair County Community College campus in Port Huron, Michigan. Livestream the game here.
Visit Tri-C's Athletics webpage for the latest Tops sports news.
October 27, 2023
MEDIA CONTACT: Anthony Moujaes, 216-987-3068 or anthony.moujaes@tri-c.edu