Knowledge is Power: Tri-C President Passes on MLK's Wisdom to Students
Michael Baston reflects on King's words for WOIO-19 commemorative special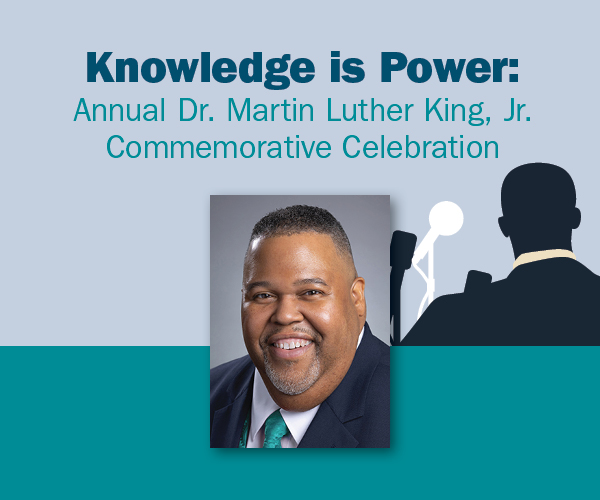 As an educational leader, Cuyahoga Community College (Tri-C®) President Michael Baston wants to ensure the legacy of Martin Luther King Jr. passes to future generations of students.
Baston was among the Cleveland civic leaders recognized during the 38th Annual Dr. Martin Luther King, Jr. Commemorative Celebration, co-produced by WOIO and the Cleveland Public Library.
The theme for the program was "Knowledge is power," derived from King's 1959 sermon, in which he said, "Science gives man knowledge, which is power." In an interview with WOIO, Baston said that in his daily role as College president he strives to ensure access and opportunities for students to think and grow.
"We want to engage them in the process of how to think, how to engage, how to inquire," Baston said. "If we challenge one another to be better, to live better, to operate in a more effective way, to move our humanity forward, we actually create a stronger, more vibrant world."
Watch the full interview at cleveland19.com.
On Monday, Tri-C held its 46th Annual Celebration of the Life and Work of Dr. Martin Luther King, Jr., continuing a tradition that begin in 1977. The remembrance featured a musical performance by Grammy Award-winning Pastor Marvin L. Winans, along with student performances by the Contemporary Youth Orchestra (CYO), in residence at Tri-C, and more.
During the televised event, two Tri-C students presented essays that reflect on a quote from King's 1965 commencement address at Oberlin College: "The time is always right to do what is right."
Watch the celebration at tri-c.edu/mlk2023.
January 18, 2023
MEDIA CONTACT: Anthony Moujaes, 216-987-3068 or anthony.moujaes@tri-c.edu