Fall 2022 Graduation: Laila Garland Finds Her Way Through Persistence and Creativity
South Euclid native chosen as Student Speaker for commencement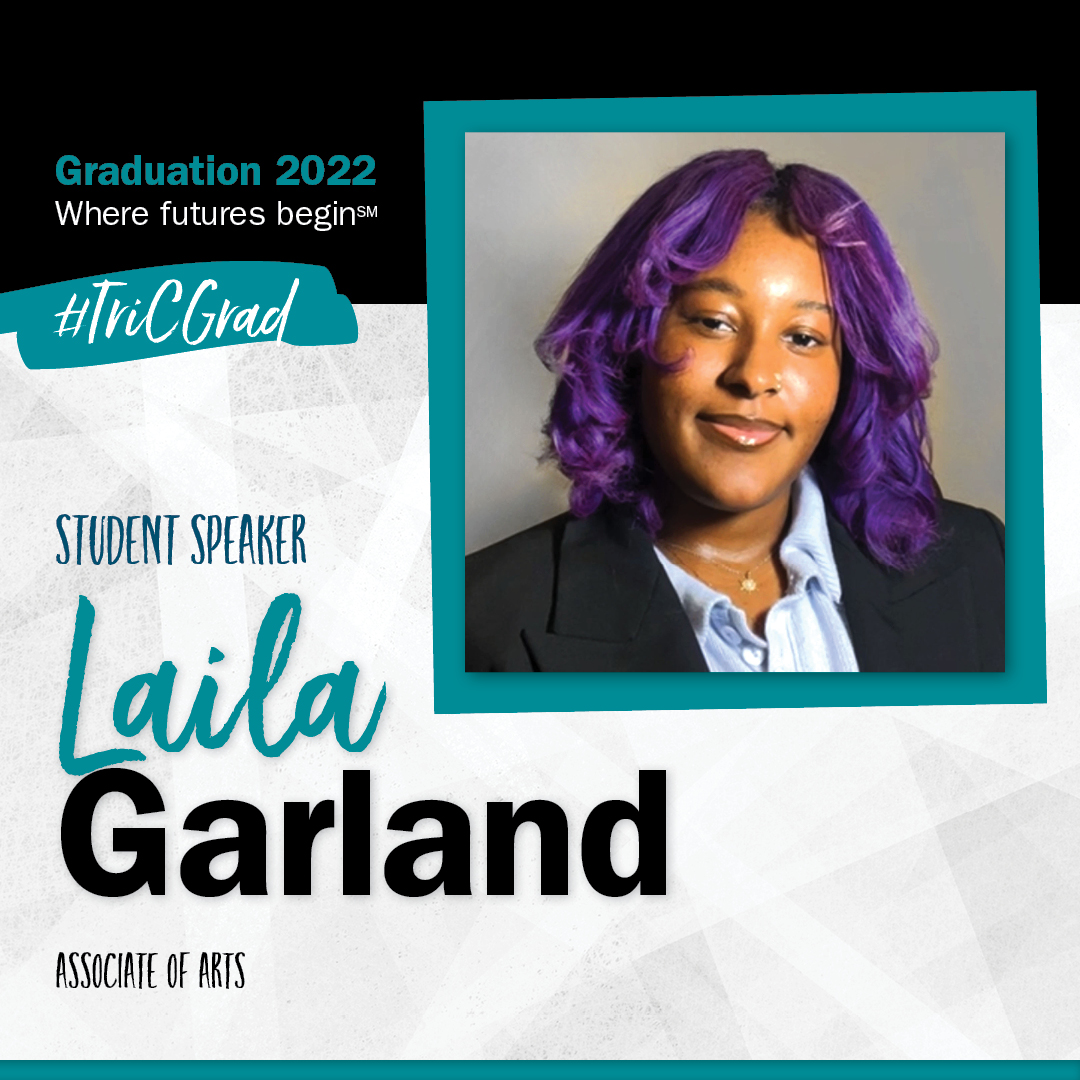 During the past year, Laila Garland has enjoyed trying new things and expanding her possibilities. The South Euclid resident and Cuyahoga Community College (Tri-C®) student works in a bakery and loves activities that ignite her creativity, from photography to ceramics to drawing and painting.
Recent years have also presented opportunities for persistence.
Garland first came to Tri-C for an English class as a high school senior. After graduating in 2020, she attended Penn State University for a semester before her program path was retracted. Garland planned to go to the Art Institute of Chicago in fall 2021 but ultimately realized that plan wasn't meant for her.
Her path brought her back to Tri-C, where she enrolled full-time in spring 2022. Garland's journey will take her to The Ohio State University in the spring, where she will pursue a psychology major and dance minor.
Her persistence will shine through during the College's Fall Commencement ceremony on Dec. 15 at the Wolstein Center. In addition to receiving her associate degree, Garland was chosen by her fellow classmates as the Student Speaker to address her fellow graduates.
"I hope to work in the field of psychology in the next few years, or if my route changes, something in art," Garland said. 
What brought you to Tri-C?
After the internal conflict of what academic pathway to take and which institution to attend, familial influences helped me realize that I should pursue one of the options right in front of me — Tri-C. My grandmother and mother also attended Tri-C before continuing at other institutions, which made the decision to attend feel more right. 
Tell us about your experience at Tri-C.
I have come to love attending Tri-C. The best part was taking psychology classes from the phenomenal Professor Alan Gerding and dance classes from Sarah Carey and Hannah Jackson. These courses and professors have had a large impact on how I'll choose to move forward. Another aspect of Tri-C I found eye-opening is the diversity, especially among age ranges. I have shared classes with very wise individuals, and it has been fun to gain other perspectives not always easily accessed at four-year institutions.  
Is there an aspect of Tri-C that stood out to you as a student?
Being labeled a community college has no effect on academics like I thought it would. There are different campus life dynamics because there are no dorms. But, for lack of better terms, you get a bang for your buck. The facilities are very nice, and the value of the curriculum is competitive. I hadn't realized until now that this factor stands out for me. My personal experience debunks certain community college stereotypes. 
How has Tri-C changed your life?
It has shown me that although things may not go the way we want them to, we will find ourselves on the path best for us. It can change as we grow.  
Do you have any pearls of wisdom to share with potential students considering a similar degree or certificate program?
If you are given the opportunity to explore, jump on it. Don't let fear of straying away from your envisioned path hinder you from experiences and lessons to learn. Realize that there are many people who share similar experiences and feelings as you, so you are not alone, and asking questions is okay. 
December 15, 2022
By Anthony Moujaes, 216-987-3068 or anthony.moujaes@tri-c.edu