Tri-C Leaders Reflect on CMSD Partnership in Crain's Cleveland Interview
Karen Miller, Michael Baston speak about relationship under outgoing CEO, Eric Gordon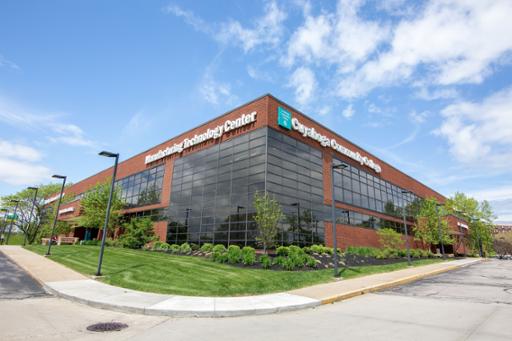 Two Cuyahoga Community College (Tri-C®) leaders shared their thoughts on the College's longtime partnership with the Cleveland Metropolitan School District, whose CEO, Eric Gordon, announced that he will resign in 2023.
Crain's Cleveland Business recently asked members of the city's business and higher education communities — including Karen Miller, Tri-C's executive vice president and provost, and Michael Baston, the College's new president — how their relationship with CMSD has changed in the past decade under Gordon's leadership and what they need from the district's next leader. Both Tri-C and CMSD play key roles as regional workforce pipelines.
"We've been fortunate to have collaborated with him [Gordon] on many initiatives to support the students in the district as we jointly prepared them for success in college and beyond," Miller said. "We have worked side by side in this effort. I'm proud of the work that our teams have accomplished on behalf of CMSD students."
One of these collaborations is between CMSD's MC2 STEM High School and Tri-C's Manufacturing Technology Center. The center is home to MC2 STEM's 10th grade class, providing rigorous education through an embedded campus model. Another example is Say Yes Cleveland, a scholarship program for CMSD students that aims to "close the gap" on tuition costs, enabling more students to take advantage of postsecondary education. CMSD is also a partner in Tri-C's High Tech Academy, which prepares students for technical careers.
Gordon became CEO in 2011 and will step down from the role at the end of the 2022-2023 academic year.
"I hope that the next leader will understand the importance of maintaining and furthering the special relationship between Tri-C and CMSD," Baston said. "Our long history of genuine collaboration is critical to securing the educational opportunities all students need, the economic mobility advancement they deserve, and the community vitality that we all are working hard to promote."
Read the full story at Crain's Cleveland Business (subscription required).
September 22, 2022
By Anthony Moujaes, 216-987-3068 or anthony.moujaes@tri-c.edu