CBE Courses in Cybersecurity Launch at Tri-C
Cleveland Magazine article looks at new learning model debuting this fall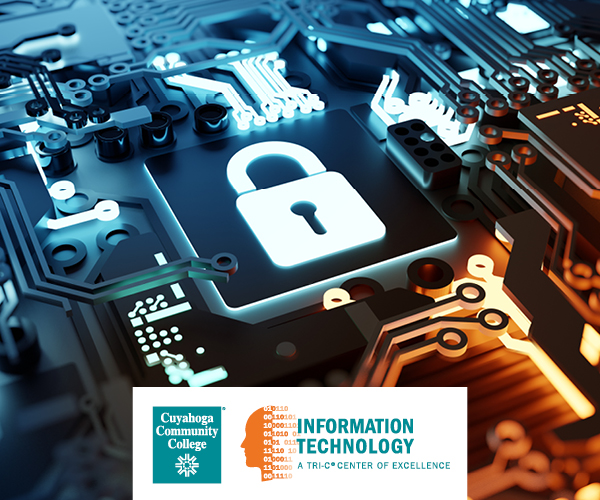 Cuyahoga Community College (Tri-C®) is introducing a cybersecurity course this fall that relies on competency-based education (CBE), an experimental approach.
CBE allows learners to personalize their educational experience and progress at their own pace, freeing them from the constraints of traditional brick-and-mortar classrooms. This flexible system also helps students move through subjects they're already well-versed in by demonstrating their mastery of the content. That way, they can devote more time to the topics they find more challenging.
Tri-C will offer a post-degree professional certificate in cybersecurity for Fall 2023, which begins Aug. 28. The program spans two 16-week semesters, but students may complete it within a single semester.
Charles Dull, the dean of Tri-C's Information Technology Center of Excellence, emphasized in an interview with Cleveland Magazine that CBE is ideal for different learning styles.
"It's all about what fits you," Dull said. "Some people need little instruction because they can work with videos or software and do a live demonstration of their abilities online. Or they just need a question answered by email."
Dull envisions potentially expanding CBE beyond the cybersecurity program, paving the way for its introduction in programming, development design and data analytics.
Read the story on the Cleveland Magazine website.
August 17, 2023
MEDIA CONTACT: Anthony Moujaes, 216-987-3068 or anthony.moujaes@tri-c.edu