Tri-C Ranked Among Nation's Best Community Colleges for 2022
College claims Top 5 spot on Intelligent.com's list of two-year schools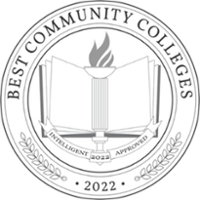 For the second consecutive year, Cuyahoga Community College (Tri-C®) has been recognized as one of the nation's "Best Community Colleges" by Intelligent.com.
Tri-C ranked fifth in Intelligent.com's 2022 list of top two-year schools across the country and earned the top spot in the northeast region. The College was also in the Top 25 nationally in two other key categories: Most Affordable Online Community Colleges (No. 13) and Best Online Community Colleges and Trade Schools (No. 24).
Nearly 1,200 community colleges were reviewed, with 21 making the list of top schools. Evaluations were based on flexibility, faculty, course strength, cost and reputation.
Tri-C offers more than 1,000 credit courses each semester in more than 200 career and technical programs that lead to associate degrees. The College also grants short-term certificates, certificates of proficiency and post-degree professional certificates.
More than 3,300 students petitioned for graduation during 2021. That total reflects the ongoing impact of College programs and initiatives designed to keep students on the path to commencement.
January 12, 2022
By Anthony Moujaes, 216-987-3068 or anthony.moujaes@tri-c.edu