Tri-C Professor Shares ADHD Journey on Today Show
Sara Fuller spoke with Carson Daly about her adult diagnosis and how ADHD is overlooked in women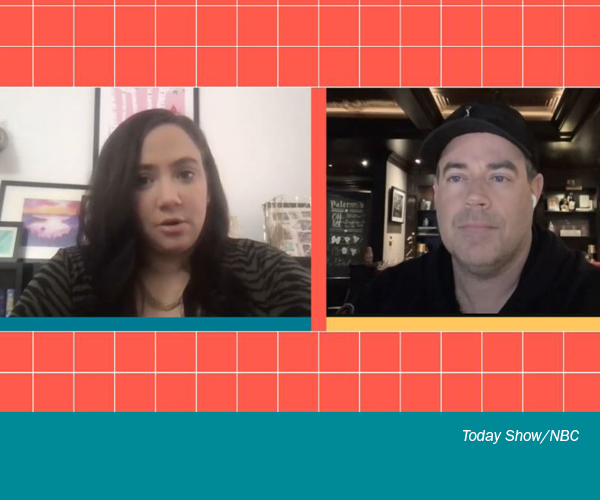 Sara Fuller, an English professor at the Westshore Campus of Cuyahoga Community College (Tri-C®), was recently featured in a Today Show segment about adult ADHD diagnoses in women, where she spoke about the techniques she uses to manage and live with the condition.
"Sometimes people don't realize you can have something like ADHD and still be successful in an academic realm," she said.
Diagnosed at age 33, Fuller was interviewed as part of Carson Daly's Mind Matters series, which shares positive mental health stories. Daly, Fuller and others shed light on the disorder, which often goes undiagnosed in girls and women.
When Fuller was younger, she struggled with organization issues and, despite high test scores, was kicked out of AP English. Her desk and room were messy, and she had outbursts of anger.
With medication and organizational aids like agendas and timers, Fuller is now more able to cope with ADHD and thrive as a professor. She shares her methods and journey on her YouTube channel, The ADHD Academic.
Read the full story on the Today website.
March 10, 2022
By Anthony Moujaes, 216-987-3068 or anthony.moujaes@tri-c.edu