Gallery East Exhibit Explores Cleveland Printmaking
Public exhibit runs from Nov. 17 to Feb. 7 at Eastern Campus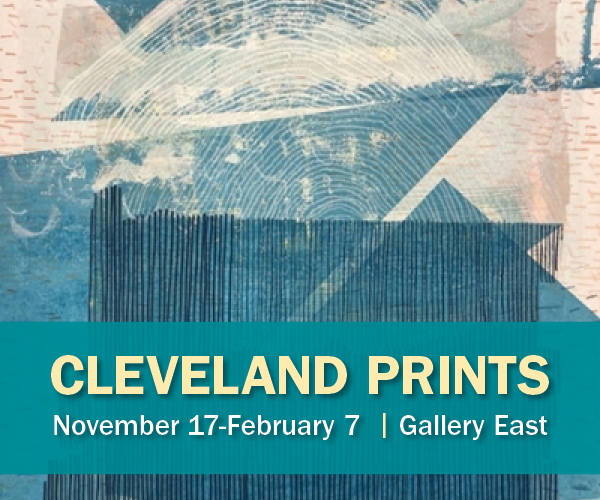 An upcoming public exhibition will focus on the community aspect of printmaking Nov. 17-Feb. 7 at the Eastern Campus of Cuyahoga Community College (Tri-C®).
Cleveland Prints will celebrate the vibrant printmaking scene in Cleveland, showcasing professional and student artwork and exploring printmaking processes and subject matter. The exhibit will feature over 40 artists from local studios and workshops.
"Printmaking is a communal activity, often requiring artists to share space and equipment," said Cara Romano, director of Gallery East. "Large machines, various editions and the drying rack invite artists to gather and collaborate. This exhibit celebrates the intricacies of that process."
The free exhibition — featuring artwork across a variety of printmaking processes — will be on view at Gallery East. An opening reception will take place at 6 p.m. Thursday, Nov. 17. Gallery hours are 10:30 a.m. – 3:30 p.m. Monday through Thursday, with special hours from 11 a.m. to 4 p.m. Dec. 3, Jan. 21 and Feb. 4.
For more information on the exhibition, contact Romano at 740-707-7135 or cara.romano@tri-c.edu.
Eastern Campus is located at 4250 Richmond Road in Highland Hills. Gallery East is in room 135 of the Education Center, which is best accessed from Robert Bishop Drive off of Harvard Road.
November 04, 2022
MEDIA CONTACT: Anthony Moujaes, 216-987-3068 or anthony.moujaes@tri-c.edu