Tri-C Executive VP Profiled by 'Phenomenal Woman Magazine'
Latest edition highlight's Shana Marbury's leadership of workforce development division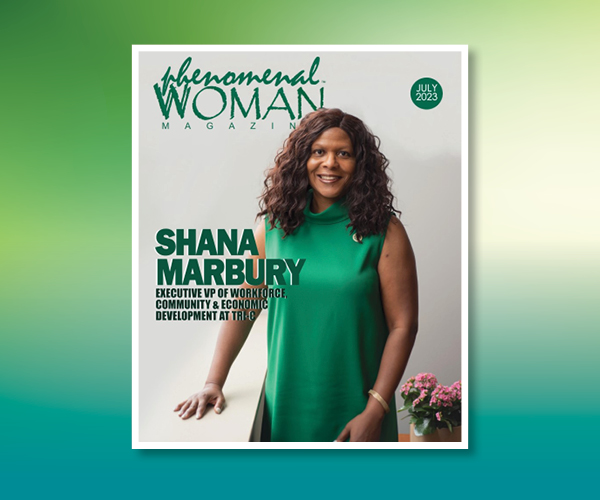 The executive vice president of Workforce, Community and Economic Development at Cuyahoga Community College (Tri-C®) is guiding the College's workforce development division toward the future.
Phenomenal Woman Magazine sat down with Shana Marbury to discuss her role, her journey to Tri-C and how the College will help create economic mobility for the region's residents. The publication featured Marbury as the cover story in its just-released edition.
Marbury was appointed executive vice president of the workforce division in September 2022 and began in November. She previously helped build education and workforce development solutions for youth and adults and created a skilled talent pipeline for regional employers at the Greater Cleveland Partnership.
Marbury outlined three goals for the College's workforce division: leveraging real-time data, building deeper employer partnerships and coordinating employee engagement.
"Tri-C's role as an asset and anchor institution in the community is to stay at the table to help determine how we continue to build a strong region and economy in Northeast Ohio," Marbury said. 
Read Marbury's profile in Phenomenal Woman Magazine.
July 17, 2023
MEDIA CONTACT: Anthony Moujaes, 216-987-3068 or anthony.moujaes@tri-c.edu