Tri-C Famous: Katie Evans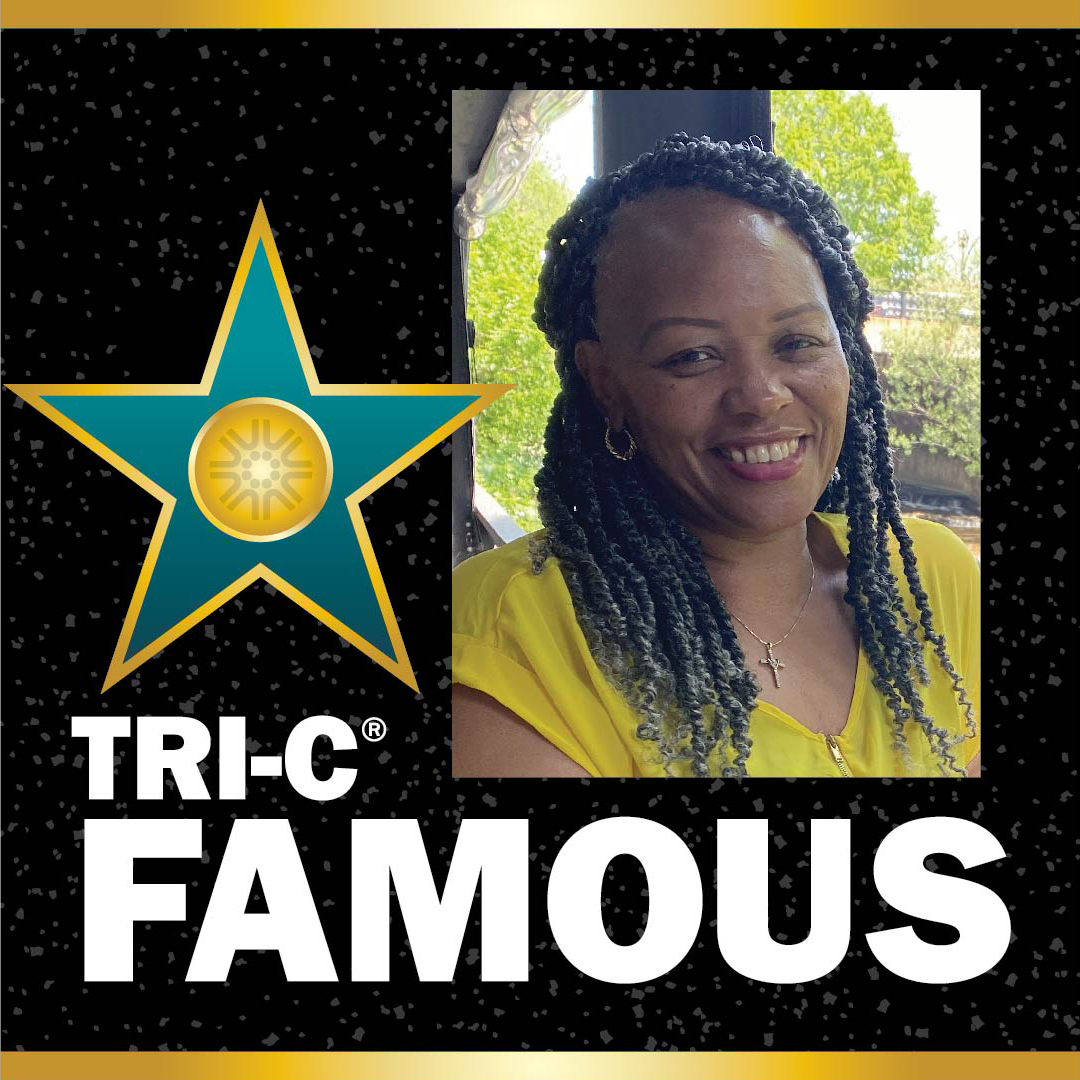 #TriCFamous is a bimonthly feature that introduces readers to the people who make the College work while providing a sneak peek into their lives off campus.
Tri-C alumna Katie Evans (Class of 1986) joined the College 23 years ago as a Campus Police dispatcher. Today, she answers incoming calls, emails and chat messages as a customer service representative with the College's Information and Enrollment Support Center and helps new students acclimate to Tri-C as a First-Year Success Seminar instructor. Her exemplary work was recently recognized with a Professional Excellence Award. Learn more about Katie in this week's Tri-C Famous! 
1. What are you most proud of?
As a first-generation college student, I'm most proud of earning a Master of Education in clinical mental health counseling from Cleveland State while working full time at Tri-C.
2. Describe yourself in five words.
Energetic: I enjoy dancing, aqua aerobics, meditating and yoga.
Spiritual: I believe in a higher power, and it gives me great comfort to know that my life is covered with grace and gratitude.
Positive: I always think positive, no matter what happens in life.
Motivator: I'm passionate about motivating others and leading by example.
Caring: I'm always willing to help others, and I have a caring heart.
3. What's something most people don't know about you?
I enjoy signing spiritual songs with Hands of Praise Deaf Ministry at Olivet Institutional Baptist Church. My goal is to earn an associate degree in American Sign Language. I recently performed in a Deaf Theatre variety show called Dancing Hands Jukebox, which featured both deaf and hearing actors.
Want to be Tri-C Famous? Email jarrod.zickefoose@tri-c.edu for a chance to be featured (or to nominate someone else!)
July 12, 2022
By Beth Cieslik, 216-987-4538 or beth.cieslik@tri-c.edu