Curtains Up: Tri-C Theater Productions Return from Pandemic Hiatus
College production of 'Laws of Affection' set for April 28 – May 1 at Metro Campus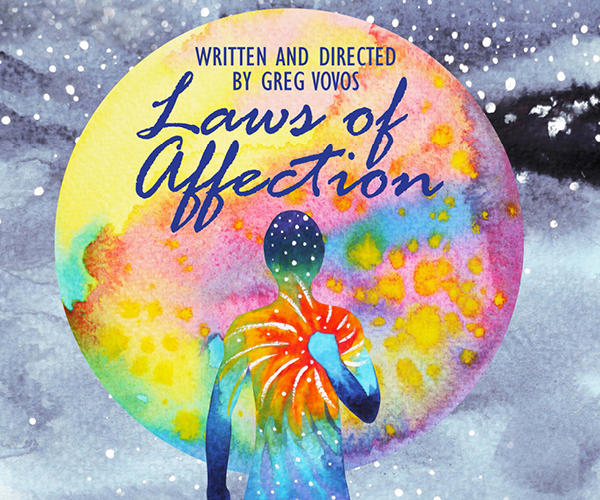 Enjoy an evening of short comedic plays that touch the heart as theater students and others from Cuyahoga Community College (Tri-C®) take the stage later this month in a production of Laws of Affection. 
Four performances will take place April 28 – May 1 at the John P. Murphy Foundation Theatre, located on the Metropolitan Campus at 2900 Community College Ave. in Cleveland.
Written and directed by Greg Vovos, Laws of Affection is an evening of six short plays that celebrate the ways we reach one another as humans and the difference we can make in one another's lives — whether we're family, friends or complete strangers.
"I'm so happy for the theater students and staff to be able to welcome everybody back," said Paul Cox, dean of creative arts. "The team worked really hard on this production. Having a shared experience and seeing people once again acting on our stage is what everyone needs right now."
The performance features an ensemble of six talented actors including two students, Jackson Coughlin and Zachary Tyrone Reed. Other featured actors include Brian Douglas, Jillian Mesaros, David L. Munnell and Abegail Zee.
From the realistic to the comedic to the dramatic to the absurd, Laws of Affection has something for everyone. Might there also be dinosaurs, aliens, ghosts or glitter monsters? There just might be. Life is funny that way — and theater is life.
Laws of Affection begins at 7:30 p.m. April 28-30 and at 2 p.m. May 1. Admission is free. Masks are required for all audience members.
Learn more about Tri-C theater productions at tri-c.edu/creativearts.
April 22, 2022
By Anthony Moujaes, 216-987-3068 or anthony.moujaes@tri-c.edu