Cyber Skills for All: Grant Will Help Tri-C Educate Clevelanders for Digital Economy
College to join cohort with Microsoft, American Association of Community Colleges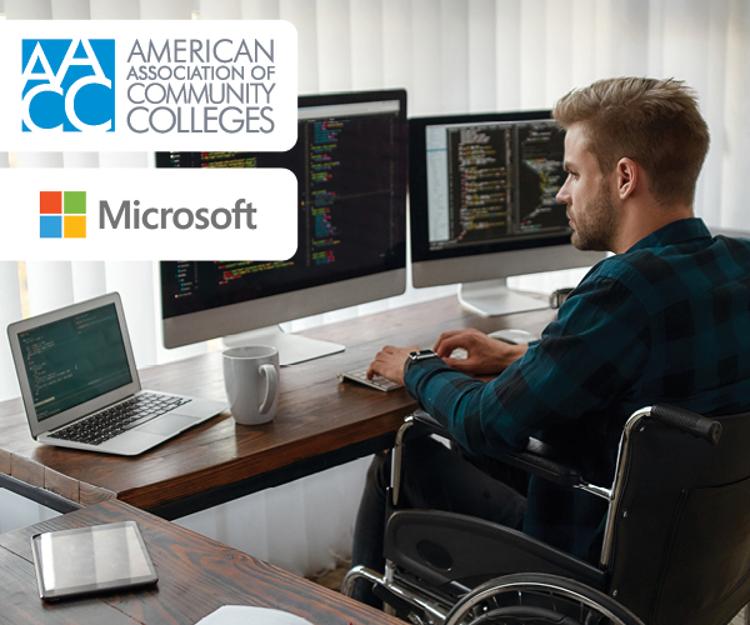 Cuyahoga Community College (Tri-C®) is among a group of higher education institutions that will work alongside Microsoft and the American Association of Community Colleges (AACC) to prepare Cleveland residents for the digital economy.
As a Cyber Skills for All grant recipient, Tri-C will build upon existing cybersecurity programming to help develop cyber skills — the protection of digital assets and intelligence — throughout Cleveland. Data from the latest census ranked it as the least-connected large city in the United States.
Tri-C is already collaborating with ConnectedNEO to provide free internet for underserviced Cleveland neighborhoods. ConnectedNEO is a grassroots organization committed to high-quality and high-speed internet for all county residents. Tri-C students may also be tapped to help review cybersecurity planning for internet service providers.
"Our goals are to identify opportunities — like ConnectedNEO and other training and information sessions — to engage with and provide cybersecurity information to community members," said Charles Dull, associate dean of IT at Tri-C. "The College will work alongside Microsoft to help the public adapt to new technologies through resource materials and training."
"Community colleges are critical to expanding the cybersecurity workforce in the United States," said Naria Santa Lucia, general manager of digital inclusion and U.S. community engagement for Microsoft. "We're proud to support the AACC and these community colleges as they accelerate their cybersecurity programs."
Tri-C was one of 14 institutions selected to build a community of practice aimed at preparing people for participation in the digital economy. The collaborative will add 14 new colleges in each of the next two years, expanding to include 42 institutions.
"Building a robust workforce pipeline benefits both students and local businesses," said Walter G. Bumphus, AACC's president and CEO. "Community colleges are well positioned to help the technology industry train and hire a skilled and diverse workforce across the country."
Learn more about Microsoft's efforts to help close the cybersecurity skills gap on their website.
April 25, 2022
By Anthony Moujaes, 216-987-3068 or anthony.moujaes@tri-c.edu