Tri-C Famous: Robert Mattaline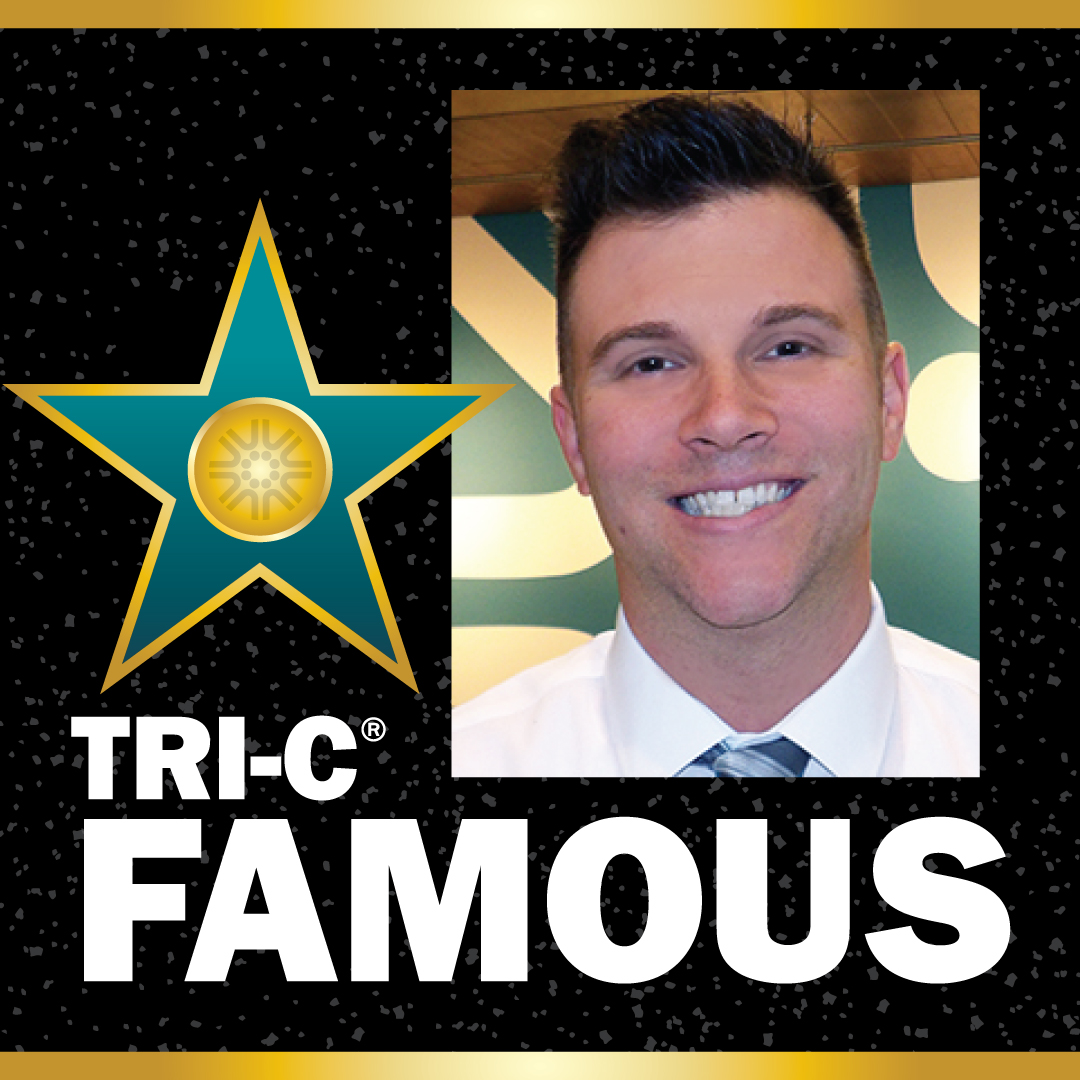 #TriCFamous is a bimonthly feature that introduces readers to the people who make the College work while providing a sneak peek into their lives off campus.
Robert Mattaline has been a recruitment specialist at Tri-C since 2014 — first at the Eastern Campus and now at Westshore. He serves as the "face" of the College, visiting local high schools and businesses and attending college fairs and community events to reach prospective students. He particularly enjoys guiding new students through the admissions process. Learn more about Robert in this week's Tri-C Famous!
1. If you had a late-night talk show, who would be your first guest?
U.S. Secretary of Transportation, Pete Buttigieg. At only 40 years old, he is one of the most competent, accomplished and inspirational politicians in recent history. I would ask him about his journey to becoming the second-youngest mayor of South Bend, Indiana, and about his path to the 2020 presidential campaign. I'd also want to talk to him about his views on infrastructure, climate change, social issues and workers' rights.
2. As a child, what did you want to be when you grew up?
A meteorologist. I was always fascinated with weather. Growing up in St. Louis, Missouri, the weather was volatile. I remember the flood of 1993 and a few tornadoes that produced heavy damage to homes and cars. I thought it would be fascinating to learn more about weather and storms and how technology can predict inclement weather. I went to college for media communications, but it turns out there's a lot of math and science involved in meteorology. Since those were my two worst subjects, that dream quickly faded!
3. What is your cellphone wallpaper?
The default wallpaper (bubbles) that came with the phone when I got it 3+ years ago. Anyone who knows me knows that I am largely anti-technology. (I had a flip phone until only about 10 years ago!) I think cellphones are way too expensive, so I plan to keep this one until all the technology dies out on me, the screen is cracked beyond recognition, and I can no longer use it to make or receive calls. And when I get a new one — hopefully not for several more years — I'll keep that default wallpaper, too.
 
Want to be Tri-C Famous? Email jarrod.zickefoose@tri-c.edu for a chance to be featured (or to nominate someone else!)
August 23, 2022
By Beth Cieslik, 216-987-4538 or beth.cieslik@tri-c.edu