Tri-C Vice President Named Woman of Achievement
YWCA Greater Cleveland to honor four College employees Thursday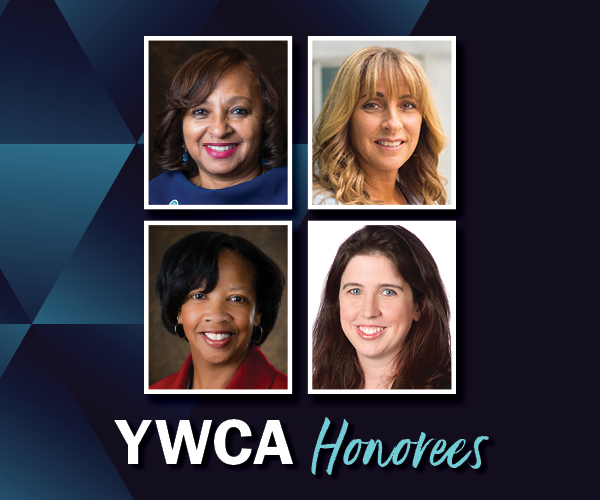 A Cuyahoga Community College (Tri-C®) vice president will be recognized as a YWCA Woman of Achievement during a live event Thursday evening.
YWCA Greater Cleveland is honoring Tri-C vice president and general counsel Renee Richard as part of its 46th annual Women of Achievement Awards Celebration. Richard, who joined Tri-C in 2012, provides legal counsel and advice to every College department. She is a supporter of student scholarships, an adjunct faculty member and a professional mentor.
Three other College employees will be honored as YWCA Women of Professional Excellence. Karen Miller, the College's Provost and Executive Vice President of Access, Learning and Success will be recognized, along with Chief of Staff Ronna McNair and chemistry professor Anne Distler.
The hourlong event, broadcast by WKYC, takes place at 7 p.m.
Richard spoke with WKYC about the recognition.
"I never thought this would be an honor bestowed upon me," she said. "Our students today want to excel and need confidence, so we want to give them the confidence to be successful students."
The Women of Achievement Academy boasts over 200 past honorees, all of whom are esteemed leaders, movers and shakers impacting businesses and communities across Northeast Ohio. Eight women have been selected to receive the award at YWCA's second televised event.
The YWCA Women of Professional Excellence awards honor Northeast Ohio women who have made a difference in their communities through professional accomplishments, community service, mentoring and leadership.
"This year is a celebration of Cleveland's powerhouses of progress," said Margaret Mitchell, president and CEO of YWCA Greater Cleveland. "It is my pleasure to present these women to the community and shine a spotlight on the incredible work they're doing to elevate our city."
May 24, 2022
By Anthony Moujaes, 216-987-3068 or anthony.moujaes@tri-c.edu