Tri-C Director of Government Relations Chosen for National Advisory Board
Katie Montgomery among 14 leaders selected by Students Learn Students Vote Coalition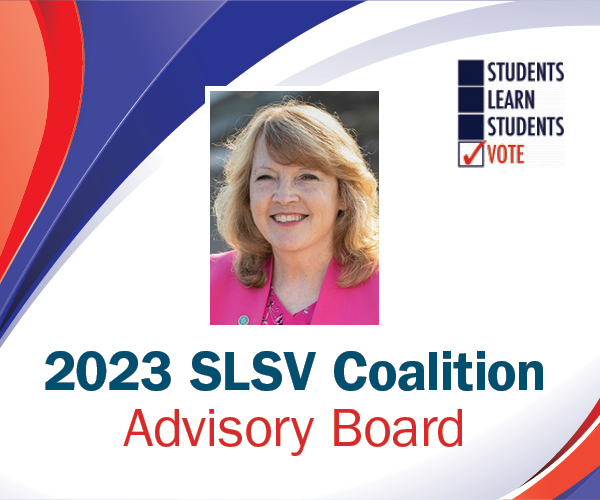 Katie Montgomery, director of government relations at Cuyahoga Community College (Tri-C®), will bring her nationally recognized expertise in election participation to the Students Learn Students Vote (SLSV) Coalition.
Montgomery has been selected to serve on the 2023 Advisory Board for the coalition, a nonpartisan network dedicated to increasing college student voter participation in the United States.
The 14-member board includes students, staff and faculty members from campuses and organizations across the country. They will continue to build on the work that led to historic highs in young voter turnout during the 2020 and 2022 elections by setting the coalition's strategic efforts and annual goals. 
"When great people come together to achieve a worthwhile purpose, the sky is the limit," said Clarissa Unger, director of the coalition.
Motivating students to vote is woven into the Tri-C experience. Aside from being a partner in the coalition, the College has been recognized as a "Voter Friendly Campus" and selected for a lead role in the "Ask Every Student" project.
Montgomery was chosen to be part of the 2022 Codesigner Cohort for Ask Every Student, a nationwide collaboration between campus leaders and nonprofit partners that aims to achieve full student voter registration.
The College was also one of 11 organizations nationally honored by SLSV in December for its efforts to increase student voting in 2022. Tri-C was recognized for exemplifying the SLSV Guiding Principle of "Making Democracy Fun and Celebratory" with its national dance challenge video, "Rock The Polls."
January 25, 2023
MEDIA CONTACT: Anthony Moujaes, 216-987-3068 or anthony.moujaes@tri-c.edu