Tri-C's Corporate College Launches Digital Learning Design Certificate
Online, self-paced course prepares students for career advancement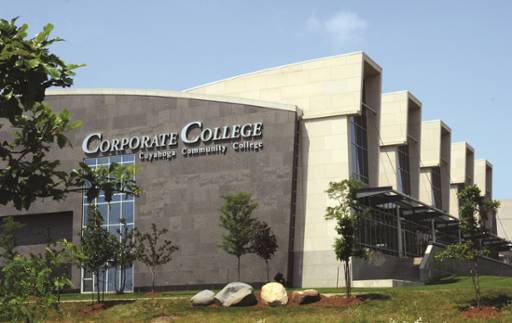 Corporate College®, a division of Cuyahoga Community College (Tri-C®), has partnered with the Digital Learning Institute (DLI) on a new Digital Learning Design certificate.
Created and evaluated by industry experts, the self-paced online program provides instruction on all aspects of the digital design process. Courses cover 10 core topic areas: 
Digital Learning Fundamentals
Digital Learning Design Principles
Analysis and Definition
Multimedia e-Learning
Videos and Podcasts
Virtual Classrooms
Micro-Learning
Social and Immersive Learning
Rollout and the LMS
Evaluation and Learning Analytics
Additional topics will be introduced each year as modules are updated to reflect industry trends.
"Our mission is to help global learning professionals advance their careers," said John Kilroy, president of DLI. "The partnership with Corporate College is an important milestone in supporting the delivery of this mission in the United States."
Learners complete an individual work-based project that involves designing an end-to-end learning experience featuring a range of e-learning formats. Project work is ongoing throughout the program, with mentor guidance and peer feedback provided.
"We chose to partner with DLI because of their industry recognized curriculum, user-friendly platform and the fact that each student will have a portfolio of work to show after the program," said Suzanne Ortiz, director of open enrollment programs for Corporate College. "Students gain the knowledge needed to become successful digital learning professionals. DLI really takes their time developing all aspects of the curriculum."
Learn more and register at corporatecollege.com/digitallearning.
September 19, 2022
By Anthony Moujaes, 216-987-3068 or anthony.moujaes@tri-c.edu