Tri-C to partner with Cleveland's major hospitals on health care training initiative
College to help train workers for entry-level opportunities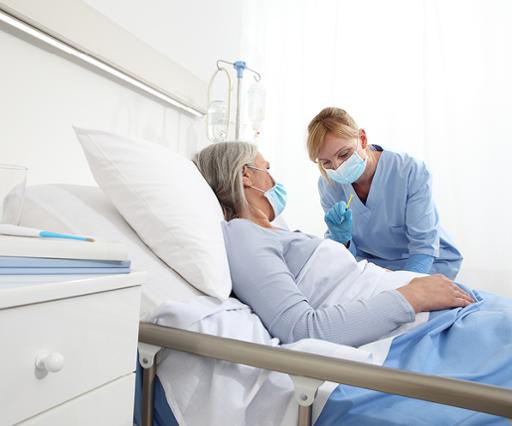 Cuyahoga Community College (Tri-C®) is partnering with Cleveland's three largest health care systems to train workers for entry-level positions that provide opportunities for advancement while addressing a growing need for health care workers.
Cleveland Clinic, MetroHealth and University Hospitals are working with Tri-C and other community partners on the Workforce Connect Healthcare Sector Partnership (HSP), which is based at Tri-C. Trainees are currently taught in a hybrid virtual/on-site model, with the goal to move completely to in-person classes at Tri-C's Metropolitan Campus in the near future.
According to a story in Crain's Cleveland Business, HSP has "three big priorities: developing 'clear and actionable career pathways with family-sustaining wages' for Cuyahoga County jobseekers; improving economic opportunity for those jobseekers; and addressing the 'critical shortage of entry-level health care talent' for employers."
One of the first projects is the Health Care Career On-Ramp training program, which connects Cuyahoga County residents — especially those from under-resourced communities with high unemployment — with open positions at the Cleveland Clinic, UH and MetroHealth. The goal is to hire 100 full-time entry-level workers by June 2022, providing sustainable wages, benefits (including tuition assistance) and career advancement opportunities.
February 28, 2022
By Anthony Moujaes, 216-987-3068 or anthony.moujaes@tri-c.edu