Tri-C Famous: Meegan McKenna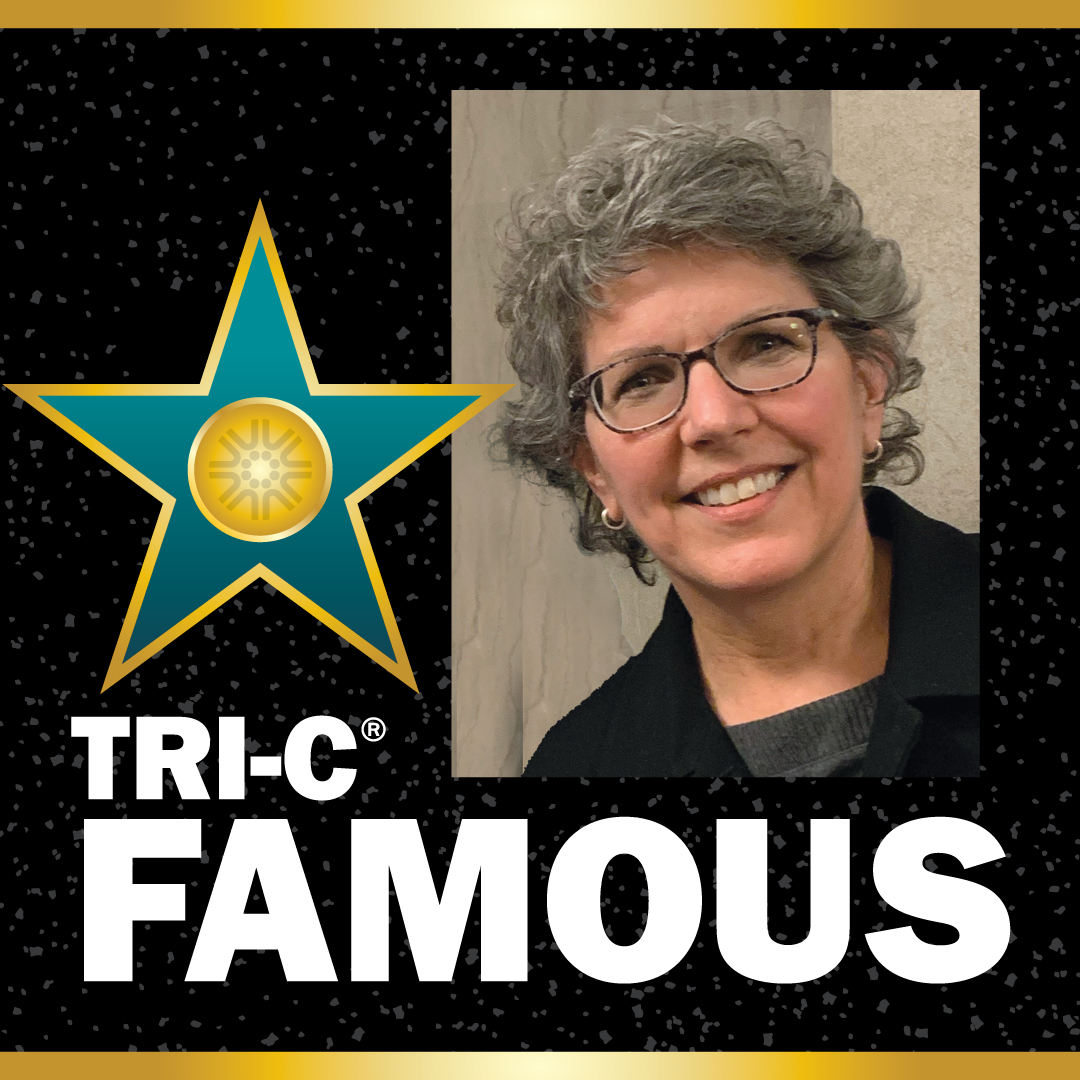 #TriCFamous is a bimonthly feature that introduces readers to the people who make the College work while providing a sneak peek into their lives off campus.
Front-desk concierge Meegan McKenna has been the first point of contact for staff, vendors and visitors to Tri-C's District Administrative Offices on Carnegie Avenue since November 2021. Part of the Campus Services and Retail Operations team, she helps coordinate programs like RTA U-Pass, My Tri-C Card and event parking. Learn more about Meegan — and the activities that bring out her competitive side — in this week's Tri-C Famous!   
1. Tell us about one of your hobbies.
Hauling mulch, digging borders and maintaining flowerbeds is hard work, but I find it therapeutic to spend a day outdoors in the dirt, nurturing living things. Discovering new scents and colors in the yard each season is exciting, especially when the blooms come from clippings that co-workers, family and friends have shared.
2. If you could go back in time, when and where would you go?
A brief trip to Ireland years ago fueled my desire to learn more about my Celtic ancestry. I'd like to experience daily life in the Middle Ages, prior to Christianity. We lose our ties to the past when stories aren't told and details aren't preserved. I'd treasure the opportunity to record as much as possible for the benefit of future generations. 
3. What's something most people don't know about you?
I take word challenges, puzzles and tabletop games very seriously. On family game night, it's common for players to challenge the rules (Monopoly), dive across the table (Spoons) or question the scorekeeper (Quiddler). My sister recently gave me a deluxe version of Scrabble with a turntable and tiles four times larger than standard. Now it will just be more obvious when I win!
Want to be Tri-C Famous? Email jarrod.zickefoose@tri-c.edu for a chance to be featured (or to nominate someone else!) 
February 28, 2023
By Beth Cieslik, 216-987-4538 or beth.cieslik@tri-c.edu