Tri-C Joins Entrepreneurship Education Consortium
EEC to work with member institutions to strengthen the entrepreneurship ecosystem in Northeast Ohio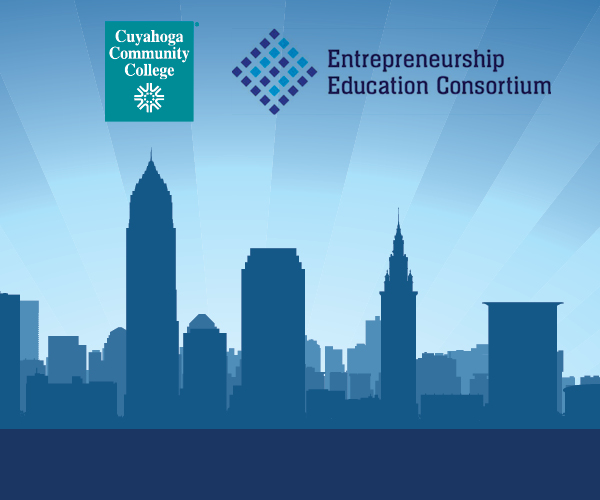 Cuyahoga Community College (Tri-C®) has joined the Entrepreneurship Education Consortium (EEC) and will work with other members and regional businesses to expand entrepreneurial programming and pathways for students.
With Tri-C on board, the EEC has 13 members and intends to add more. The group launched in 2007 to foster collaboration and entrepreneurial education for local college students.
"Entrepreneurship Education Consortium warmly welcomes Cuyahoga Community College to its membership, joining 12 other Northeast Ohio higher education institutions," said Deborah Hoover, CEO of EEC. "EEC and its member campuses are together building the connective tissue of the region's rich collegiate entrepreneurship assets. The goal is to create a cadre of graduates, steeped in the entrepreneurial mindset and well-positioned to serve the talent needs of the region's startup and business communities. We are excited to have Tri-C students and faculty join EEC in this important work."
In addition to a small business management program of study, Tri-C is one of 19 national locations offering the Goldman Sachs 10,000 Small Businesses (10KSB) program and one of only five schools selected to launch the 10KSB Fellows program in 2021. Other initiatives include the recent Entrepreneur in Residence program and the Tri-C Entrepreneurship Academy.
"This unique collaboration of colleges and universities, focused on creating stronger pathways to entrepreneurship for students, will benefit the community substantially," said Tri-C President Michael Baston. "Entrepreneurs spur economic growth, new jobs and opportunity. We are excited to work with our EEC partners to create a more robust pipeline of entrepreneurs in the region."
In addition to Tri-C, EEC member institutions include Ashland University, Baldwin Wallace University, Case Western Reserve University, Cleveland State University, College of Wooster, Hiram College, John Carroll University, Kent State University, Lake Erie College, Lorain County Community College, The University of Akron and University of Mount Union. 
October 26, 2022
MEDIA CONTACT: Anthony Moujaes, 216-987-3068 or anthony.moujaes@tri-c.edu