Michael Baston Talks Economic Development, Student Readiness in Media Interviews
Tri-C president highlighted in The Landscape, Crain's Cleveland Business, Cleveland Magazine, WKYC interviews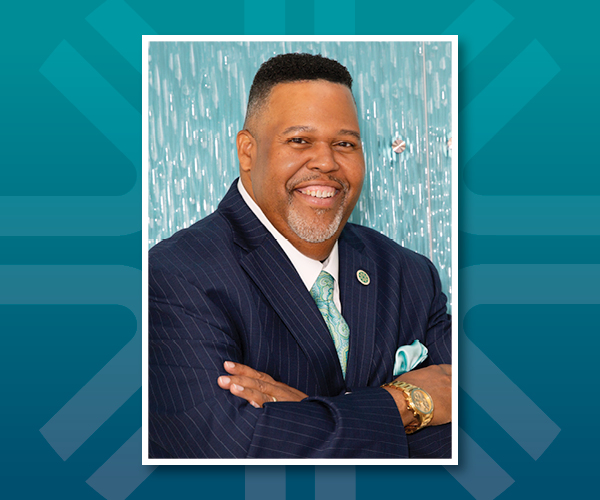 From economic fragility to economic mobility.
In recent media appearances, Cuyahoga Community College (Tri-C®) president Michael Baston has used that phrase to frame his vision for the College and how he aims to help students find their passion and success during his tenure.
Baston said on The Landscape podcast that he wants students prepared to join the workforce by the time they leave Tri-C. He spoke about the College's role as an economic engine for the region and its residents:
"We are a catalyzing factor for economic mobility because of the relationships we make with businesses and industry, the partners in government we're connected to, the state-of-the-art facilities at Tri-C to make sure all our citizens can move from economic fragility to economic mobility with good training, educational experience and clear career focus."
During the episode, which aired Aug. 16, Baston spoke with host Dan Polletta about his background as an attorney; the importance of building cultural competence among staff and students around diversity, equity and inclusion; and higher education in the post-pandemic world.
Listen to The Landscape at Crain's Cleveland or on major podcast platforms.
Baston has also spoken on these topics with other media outlets:
In an interview with Crain's Cleveland Business, he spoke about being a "perennial partner" and working alongside the business community to help move Cleveland forward:

"I think we do an amazing job with a lot of the workforce work that we have done. As we move forward, we have to think about how we look at our curriculum, how we actually are able to showcase the skills that students acquire through our curriculum, how we allow our students to have the kind of work-based learning opportunities that give them a competitive advantage."
In an interview with Leon Bibb on WKYC's We The People, Baston highlighted the importance of diversity, equity and inclusion in institutional and student success:

"Whether they're young or old, making sure people get the education they need is my number one priority now. If we are going to be an excellent institution, we have to highlight inclusion and give everyone the opportunity to rise."
Baston told Cleveland Magazine that when he moved from law to higher education, he discovered a drive to make continuing education more accessible by cutting red tape and implementing interventions that help students stay in school and finish their degrees:

"I could do, I thought, more to advance the community, to advance those students. I'm seeing them as those future attorneys, paralegals — those folks who are going to really change our country in so many powerful ways."
August 18, 2022
By Anthony Moujaes, 216-987-3068 or anthony.moujaes@tri-c.edu