Tri-C Famous: Magda Gomez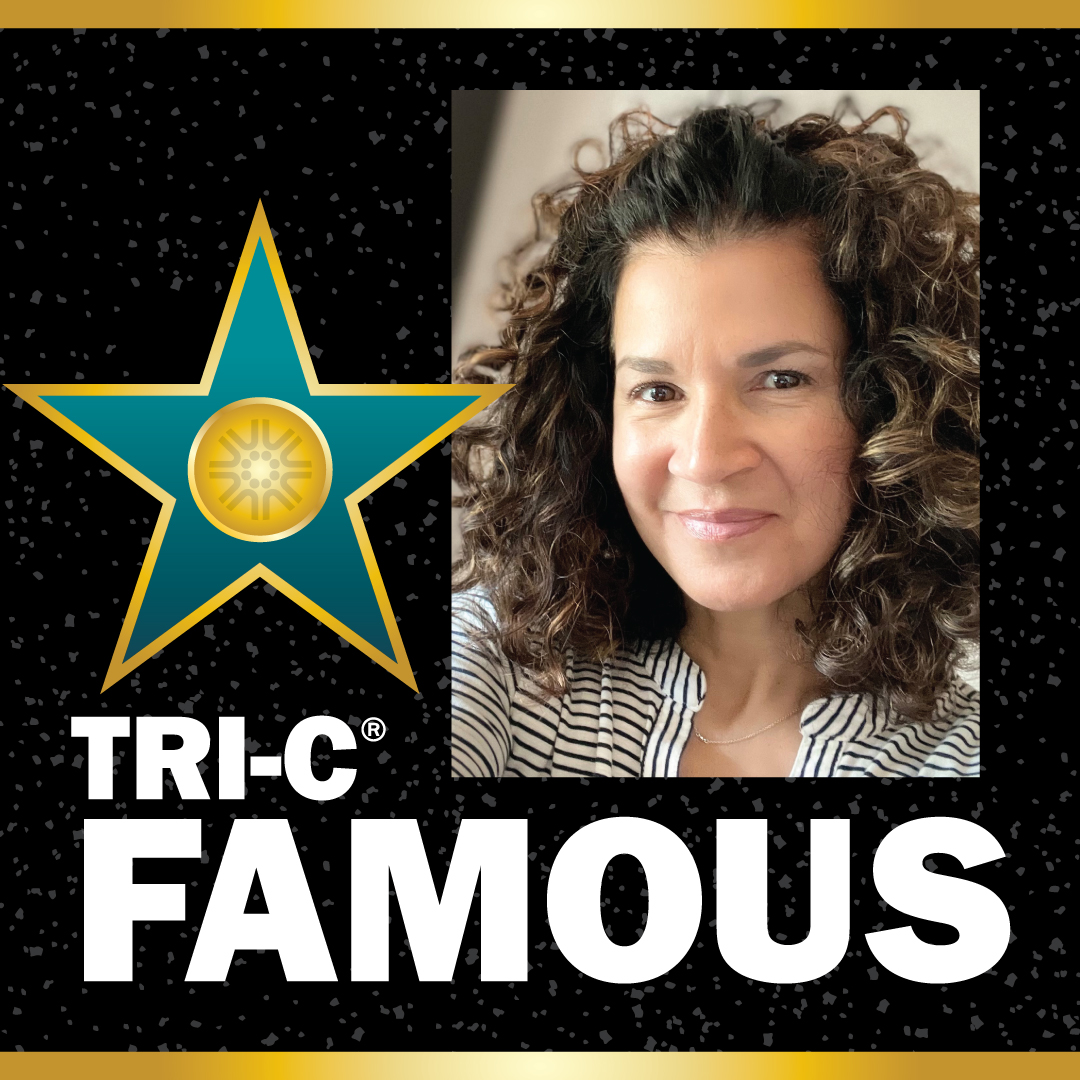 #TriCFamous is a bimonthly feature that introduces readers to the people who make the College work while providing a sneak peek into their lives off campus.
Magda Gómez, Ed.D., joined Tri-C in 2012 as a marketing manager and made an indelible mark on the institution when she became its first executive director of diversity and inclusion. In addition to leading equity and inclusion efforts at the College, she serves on several local boards and is an active member of United Way of Greater Cleveland's Equity Leadership Council. Learn more about Magda — herself a proud Tri-C graduate — in this week's Tri-C Famous!
1. As a child, what did you want to be when you grew up?
I admired news reporters, journalists and talk show hosts like Barbara Walters and Oprah, but I didn't see a lot of media talent that looked like me.
As a student at John Carroll in the late '90s, I had the opportunity to assist a Channel 5 reporter with an undercover investigation. I wore a body camera and made purchases at several stores using a credit card that wasn't mine. Companies were experimenting with photo cards at the time, and none of the cashiers checked before accepting my payment. After leaving each store, the reporter went in to confront the cashier, show them the footage and speak with the manager.
Though I didn't pursue a career in journalism, I still admire the profession and am thrilled to follow talent such as Mexican American journalist Maria Hinojosa. I'm an avid listener of her podcast, Latino USA.
2. What are you most proud of?
My two children, Lissette and Brian. They've grown up to be amazing, smart, loving, kind, caring and independent humans.
3. Tell us about one of your hobbies.
I love to garden, especially vegetables and herbs. Taking care of my plants and watching them grow brings me so much joy. This year I experimented with growing tomatoes and peppers from pots and raised urban garden planters.
Want to be Tri-C Famous? Email jarrod.zickefoose@tri-c.edu for a chance to be featured (or to nominate someone else!)
July 26, 2022
By Beth Cieslik, 216-987-4538 or beth.cieslik@tri-c.edu