Diversity, Equity and Inclusion in Law Enforcement
April 18 roundtable looks at race, culture and gender in policing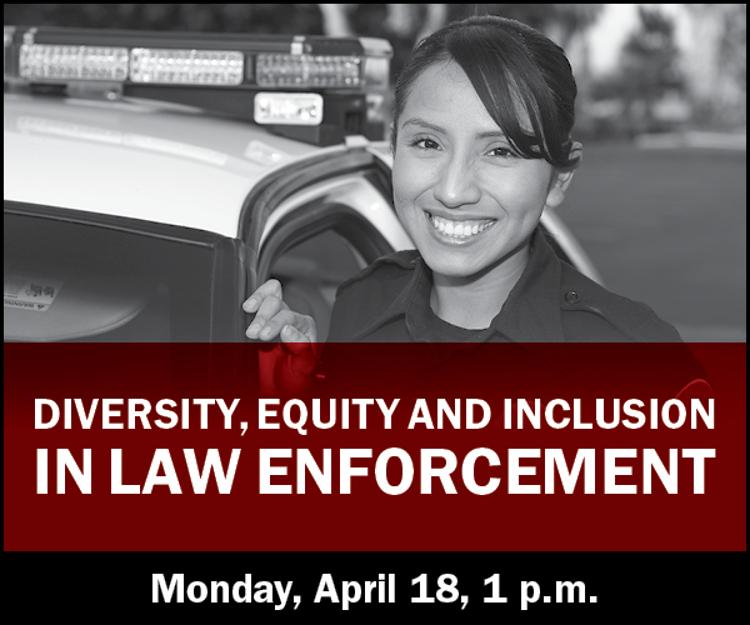 An upcoming discussion hosted by Cuyahoga Community College (Tri-C®) will explore the intersections of race, culture and gender in law enforcement while sharing best practices for diversity, equity and inclusion among U.S. police departments.
The virtual event, "Diversity, Equity and Inclusion in Law Enforcement," takes place at 1 p.m. (EST) Monday, April 18.
As communities call for police accountability and greater diversity within police departments, some departments have faced challenges making those changes. Three panelists will speak about the barriers they experienced and offer best practices.
The panel includes:
Leonard Redhorse III, Navajo Police Department, Nevada
Sheriff Kandy Fatheree, Summit County Sheriff's Office
Deputy Chief Victor McDowell, Cuyahoga Metropolitan Housing Authority
The event is free and open to the public, including current and aspiring law enforcement officers. View it live at www.tri-c.edu/stand-for-racial-justice/index.html.
The roundtable is co-sponsored by Tri-C's Stand For Racial Justice alliance, United Way of Greater Cleveland and the National Organization of Black Law Enforcement Executives Greater Cleveland Chapter.
April 04, 2022
By Anthony Moujaes, 216-987-3068 or anthony.moujaes@tri-c.edu