Tri-C Cross Country Team Ready to Go the Distance
First-year coach Dan Graber rebuilds team from scratch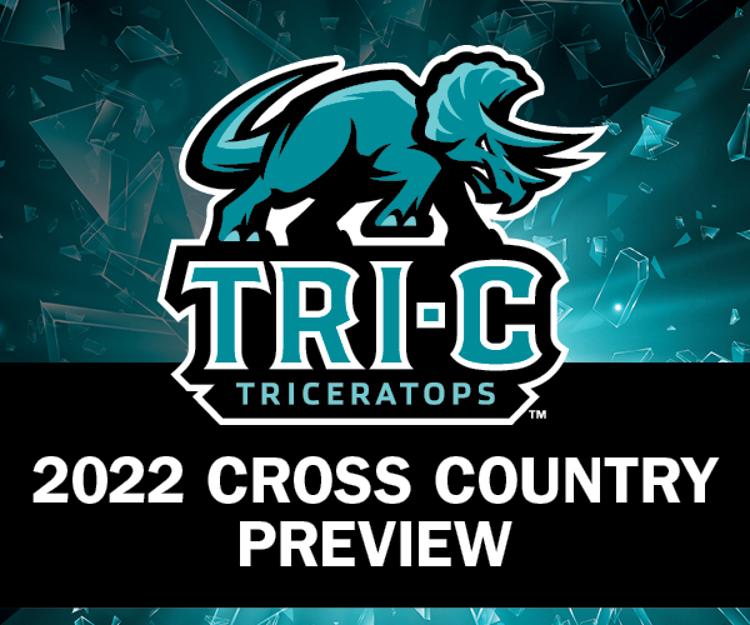 Last winter, Cuyahoga Community College (Tri-C®) student Ashleigh Duffy wanted to take up running. After a couple years cooped up due to a global pandemic, getting outside sounded good. So Dan Graber put together a training plan for her.
"It was pretty cool because she was a new runner," said Graber, head coach of Tri-C's cross country and track teams. Graber and Duffy trained together, and before long, Duffy, of South Africa, was entering road races. "She ran a race at the Rock and Roll Hall of Fame and won that. She is a really focused student and a really focused runner."
Duffy is one of seven members of Tri-C's cross-country team, which is about to resume competition after two years dormant due to the COVID-19 pandemic.
Graber characterized this season as one of rebuilding. The team has been rebuilt from scratch. In addition to the two-year hiatus, Tri-C recently restructured its athletics department.
"They have had two years where they have not competed, and competition is something that you need to practice. Three to four miles [5-6K] is the most common race distance. It really hurts, because there is a mental aspect to it. It's going to take a few meets to get the rust off," Graber said.
Adding to the challenge, the team will find its legs against blended fields that include NCAA schools, not facing a NJCAA-only competition until regionals in late October.
"It's a long season, almost three months until nationals, so there is a lot of time to gain fitness and improve," Graber said.
Many of the team's runners will also participate on Tri-C's track and field team, and Graber expects at least six of this year's team members to return to cross country next year.
"It's an exciting time to be on the team here," he said. "This will be the team that restarts things.
"There is a program here that has had success in the past, so there is a little bit of pressure. That's a challenge, but we have a lot of very good athletes coming in who are focused and wanting to get the program back to that level.
"By the time we get to regionals, I think we will be very competitive. We will hold our own. I'm excited for the year."
The team's season starts Sept. 1 at the College of Wooster Invitational.
August 26, 2022
By Jarrod Zickefoose, 216-987-4750 or jarrod.zickefoose@tri-c.edu