Tri-C Among 2023's 'Great Colleges to Work For'
College receives recognition for third straight year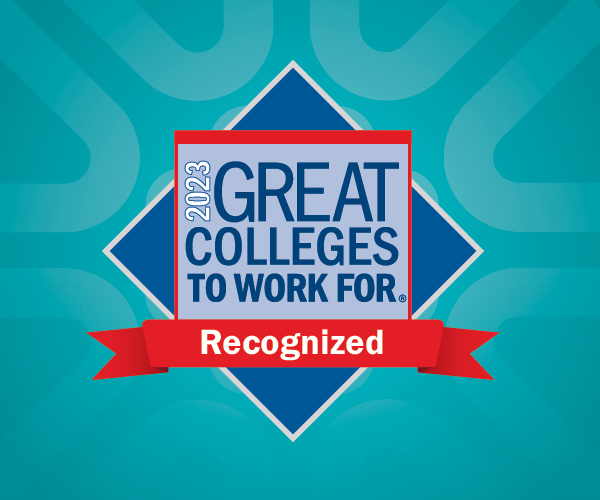 For the third year, Cuyahoga Community College (Tri-C®) has been named one of the nation's top higher education workplaces. College is one of 22 two-year institutions among the 2023 Great Colleges to Work For®.
Award-winning institutions were selected from 194 two- and four-year colleges evaluated via a two-part assessment process: the Higher Education Insight Survey, administered to faculty, staff and administrators, and the Higher Education Institution Questionnaire, which captures employment data and workplace policies and practices. Employee feedback was the primary deciding factor.
"This is an affirmation of the type of community we seek to create at Tri-C for our faculty and staff," said Tri-C President Michael A. Baston. "Our ultimate goal goes far beyond recognition — we strive to be a place Northeast Ohioans can rely on to provide economic mobility and the opportunity for success. Each employee at Tri-C plays a pivotal role in supporting that outcome."
Visit the Great Colleges to Work For website for more information on ModernThink and the program.
September 13, 2023
MEDIA CONTACT: Anthony Moujaes, 216-987-3068 or anthony.moujaes@tri-c.edu