Ohio Colleges and Universities Collaborate To Support Transfer Students
Tri-C among 11 community colleges to pledge to Ohio Consortium for Transfer Pathways to the Liberal Arts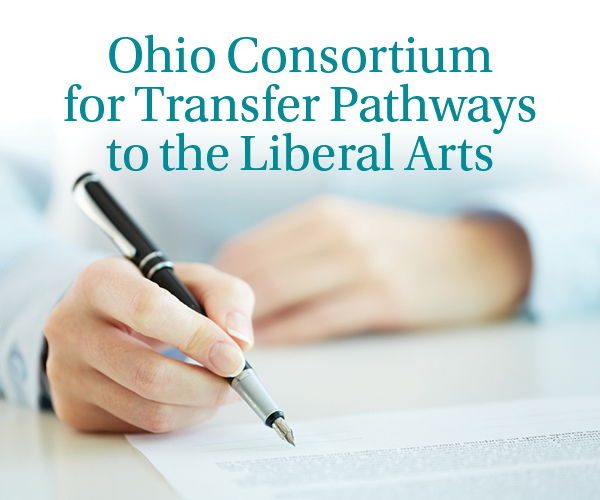 Cuyahoga Community College (Tri-C®) is joining 25 Ohio colleges and universities to establish clear transfer pathways to a bachelor's degree for community college students.
Launched in the fall of 2021, the Ohio Consortium for Transfer Pathways to the Liberal Arts brings together 11 community colleges and 14 independent colleges to reduce barriers and clarify curriculum options for students pursuing a liberal arts education.
Four out of five community college students plan to earn bachelor's degrees when they arrive, but less than half will do so within six years. Among low-income students, only 25% will have transferred to a four-year institution within six years and 11% will have graduated.
A Dec. 7 signing ceremony at the Ohio Statehouse highlighted the individuals and colleges who made the consortium possible, while pledging that all partner institutions will continue working toward transfer student success. The three established pathways are for biology, English and psychology.
December 21, 2022
MEDIA CONTACT: Anthony Moujaes, 216-987-3068 or anthony.moujaes@tri-c.edu