Tri-C Soccer Team Looks For Familiar Footing
Returning coach Devan Anderson, Triceratops set sights on conference title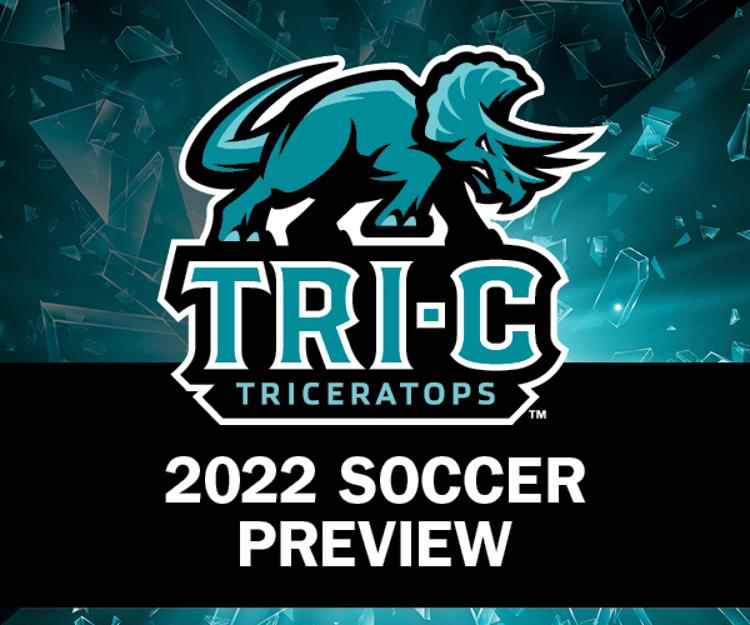 Devan Anderson has plenty of experience coaching Tri-C's soccer team. But as he returns for his 24th season after two years away, he is challenged with establishing familiarity among young players new to the program and to college soccer in general. 
The goal for this season — the Triceratops' first since 2019 due to the COVID-19 pandemic — is straightforward and no different than any other: be the best team in the Ohio Community College Athletic Conference. 
"The difference this year is that you're coming into the season without any second-year players," Anderson said. "You have a lot of teaching to do as a coach. We have to nourish them, train them and coach them." 
The 18-player squad trains twice a day during the preseason to get in shape and acclimate to one another. Aside from getting up to speed and fit for the season, Anderson said there are two more challenges the Triceratops will face this year. 
"We know that we are competing with schools that played last year who will be ahead of us," he said. "It's also important to stay healthy and minimize injuries, especially long-term injuries. In terms of our style of play, it will take a couple of games to transition and get used to this level." 
Anderson noted several players who could make a difference for the team:
 Kristoffe Coombs (Jamaica) will be a key defensive player;
 Midfielders Stephen Simpson (Jamaica) and Mohammed Khanfar (Bedford) will spark the build-up play;
 Forward Jack Waters (Buckeye) will look to provide goals from the front of the attack.
Anderson appreciates the College's efforts to establish a unified athletic department and return its teams to competition for the 2022-2023 academic year. 
"I'm excited to be back, and the boys are excited for the season," he said. "Tri-C is doing everything it can to give us what we need." 
The Triceratops open the season Saturday, Sept. 3, with an away match at Muskegon Community College. Their home opener is Wednesday, Sept. 14, against Mount Union. Home games are played at the Western Campus (11000 Pleasant Valley Road in Parma). Admission is free.
August 25, 2022
By Anthony Moujaes, 216-987-3068 or anthony.moujaes@tri-c.edu