Tri-C Famous: Karen Goulandris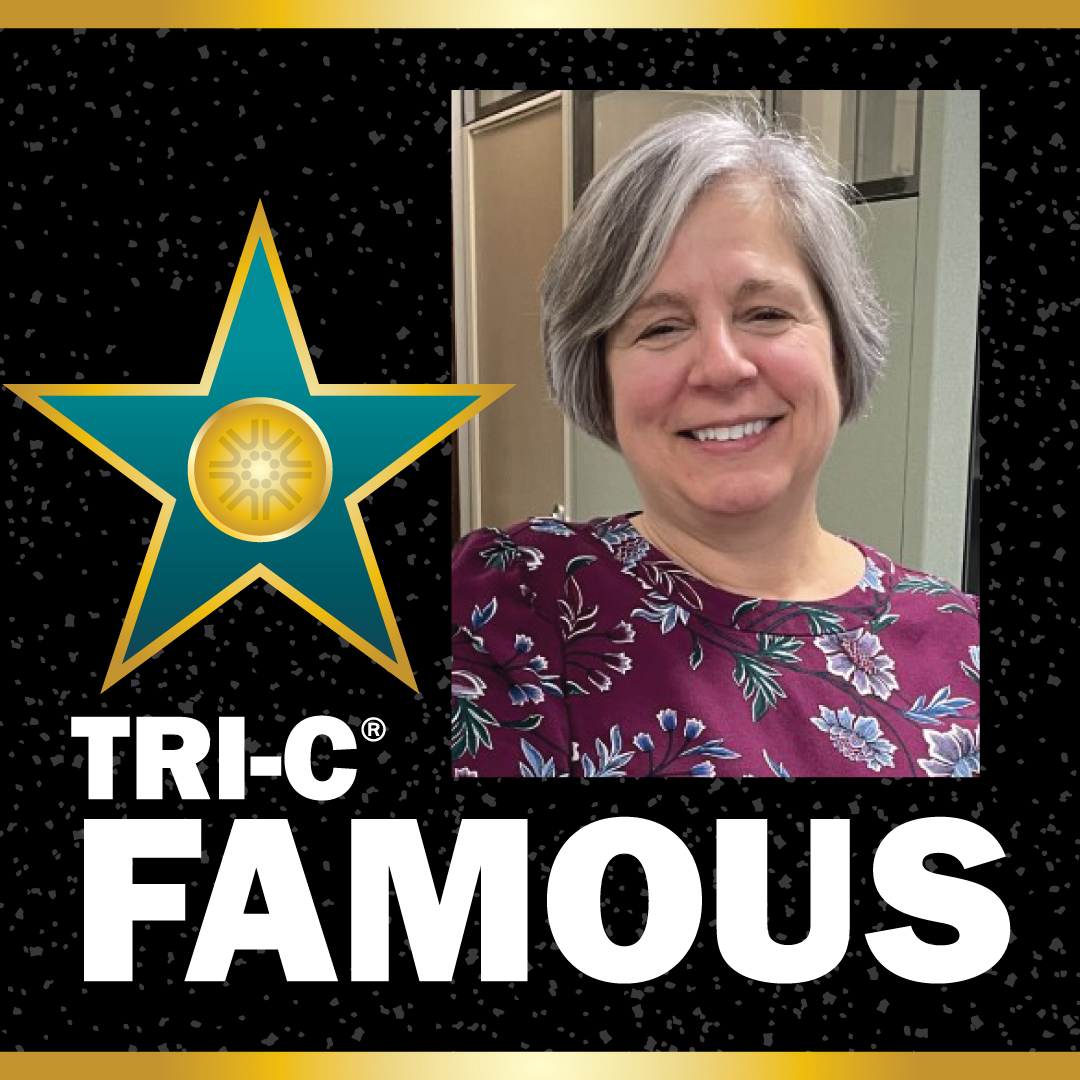 #TriCFamous is a bimonthly feature that introduces readers to the people who make the College work while providing a sneak peek into their lives off campus.
Karen Goulandris has been an assistant professor in Tri-C's Early Childhood Education program — from which she herself graduated — for more than a decade. She recently applied for advancement of rank to associate professor and is hopeful it will be granted. Her favorite part of the job is helping tomorrow's educators shape their careers. Learn more about Karen in this week's Tri-C Famous!
1. What would the title of your autobiography be?
The Best Preschool Teacher EVERRRR!!! I taught preschool after graduating from Tri-C, and I loved it. I like to share stories from that time in my courses. One day I was modeling how to engage children in music activities, and a student said, "You must have been the best preschool teacher — children must have loved you. That's what I want to do!" If I can motivate the next generation of early childhood educators to become the best teachers ever, then I've done my job.
2. What's something most people don't know about you?
I was an artistic roller skater for about 15 years. I entered the sport later in life but grew fond of it almost immediately. I didn't compete, but I practiced 5-7 days a week and achieved silver level in both team dance and figures. I used my skills and talent to apply for grants to start a roller-skating program at the school where I worked.
3. What's your motto or philosophy on life?
Always ask yourself: 1) Did I make the best decision possible with the information I had at the time?; 2) If I did something wrong or made a mistake, did I own it and make amends?; and 3) Were my actions legal? We're not perfect, and things won't always go our way, but there's always time to change and improve. Keep moving forward!
Want to be Tri-C Famous? Email jarrod.zickefoose@tri-c.edu for a chance to be featured (or to nominate someone else!) 
March 14, 2023
By Beth Cieslik, 216-987-4538 or beth.cieslik@tri-c.edu