Alex Johnson Looks at Milestones and Culture Shift With Business Leaders
Johnson shares how to build a lasting, ongoing process for improvement at Tri-C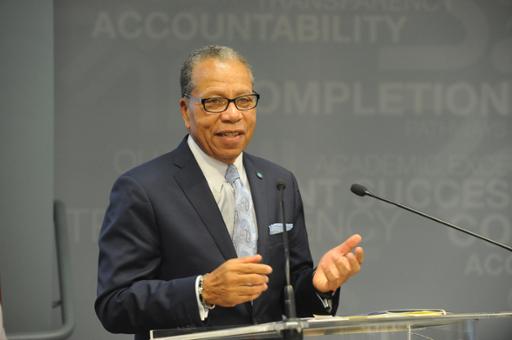 As he prepares to conclude nearly a decade of leadership at Cuyahoga Community College (Tri-C®), President Alex Johnson continues to share insights on leadership and organizational advancement with Northeast Ohio business leaders.
Johnson is focusing his final three columns for Smart Business Magazine Cleveland on lessons of leadership to propel a new generation of leaders in the years to come.
In the March 2022 issue, Johnson explores building a future for Tri-C students, the College and the community by reshaping institutional culture toward one of continuous change.
Reshaping the culture meant repairs and updates to the College's infrastructure ­— some of which was more than 25 years old — expanding and modernizing its facilities for the benefit of students and communities.
"It was only possible through our commitment to continuous improvement and the resulting increases in student achievement we had built over the pressing years," Johnson writes. "These efforts increased the strong brand and relationships Tri-C has built during nearly six decades of service to the community."
Johnson wrote his December 2021 column on aligning the entire College around increasing graduation rates. His June column will address how the College confronted one of the greatest challenges in Tri-C's history — the COVID-19 pandemic — head-on.
May 16, 2022
By Anthony Moujaes, 216-987-3068 or anthony.moujaes@tri-c.edu