A Fresh Start
Edith Cabrera rebuilds her life to become Mandel Scholar, Tri-C graduate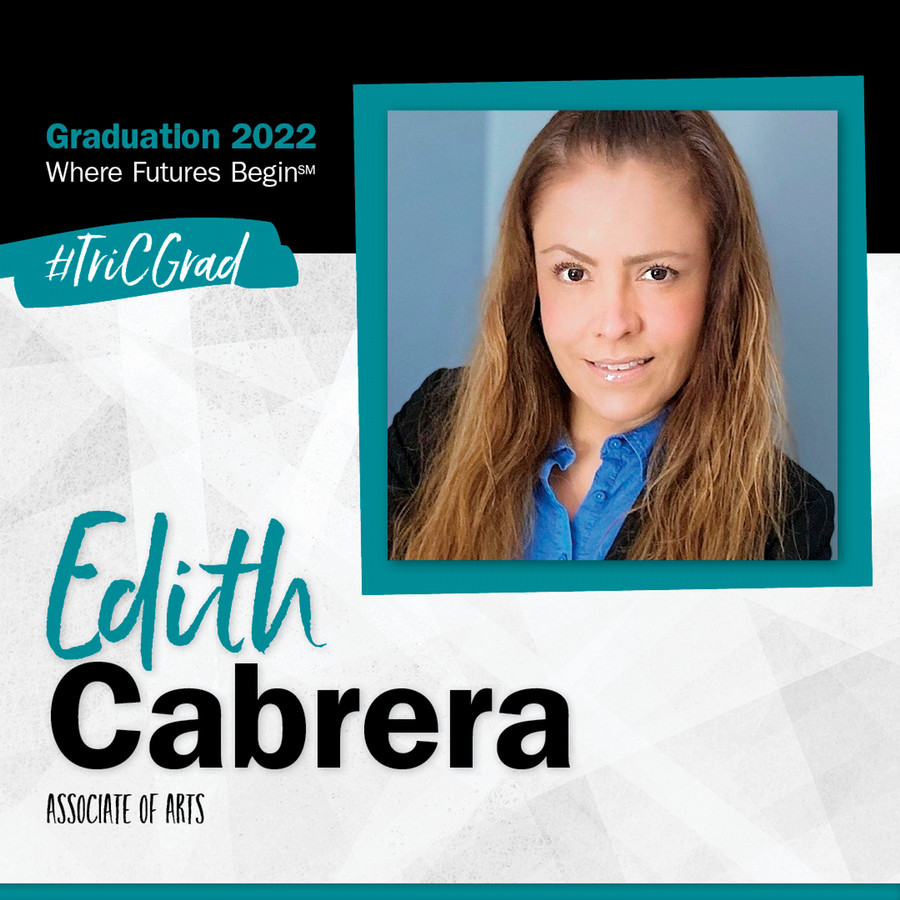 It all started with a Hershey's Kiss.
Edith Cabrera had just earned her GED and enrolled in English as a Second Language courses at Cuyahoga Community College (Tri-C®) when she met associate professor Susan Lohwater.
Cabrera, 43, calls Lohwater "the lady who made magic with Hershey's Kisses." It was Lohwater who casually slipped her a piece of chocolate and told her to apply for the Jack, Joseph and Morton Mandel Scholars Academy, citing her tireless work ethic and excellent writing skills.
The simple act of sharing sweets and conversation became a bedrock memory for Cabrera, an immigrant, mother and survivor who has faced homelessness, poverty and abuse. Today, she aims to help others find their own fresh start.
Born and raised in Guadalajara, Mexico, Cabrera moved to the United States at 18 in search of a better life — a life that started when she earned her citizenship and became a successful small-business owner. She settled in San Diego, married young and took advantage of opportunities to travel the world.
But the honeymoon phase slammed to a halt when Cabrera's husband became abusive toward her and their two daughters, causing her to risk everything she'd earned to escape. She surrendered her financial assets, cut ties with family and drove 2,500 miles to Cleveland.
Homeless with no savings, no income and two daughters to care for, Cabrera relied on local resources to help rebuild her life. She went back to school after almost 20 years and earned her GED while caring for her elderly father, whom she had brought from Mexico to live with her.
After that metamorphic moment with Lohwater, Cabrera enrolled in the Mandel Scholars Academy and solidified her path toward a career in social work.
"I understood that this was my purpose in life — and perhaps the reason I went through adversity and endured all that hardship," she noted.
Cabrera also joined the Continuing Scholars Program, Democracy Fellows and Phi Theta Kappa Honor Society during her time at the College.
"Tri-C was my happy place, filled with some of the most incredible human beings. Since I moved to Ohio, the best thing that happened to me is Tri-C," she said.
Cabrera will graduate summa cum laude in June with an Associate of Arts degree. She then plans to transfer to Cleveland State University's Mandel Honors College to complete her bachelor's degree and, ultimately, a master's degree in social work and nonprofit administration.
"My dream is to be a social worker and open a one-stop nonprofit with all the necessary resources to help victims and survivors of abuse."
Cuyahoga Community College will celebrate the academic achievements of its newest graduates during commencement on June 2 at Progressive Field in Cleveland. Check our News and Events page leading up to the event for more highlights of the Class of 2022.
May 26, 2022
By Stephanie Metzger, 216-987-4812 or stephanie.metzger@tri-c.edu