Pianist Maxim Lando to Replace Jan Bartoš in Tri-C's Classical Piano Series
Free recital takes place Oct. 8 at Cleveland Museum of Art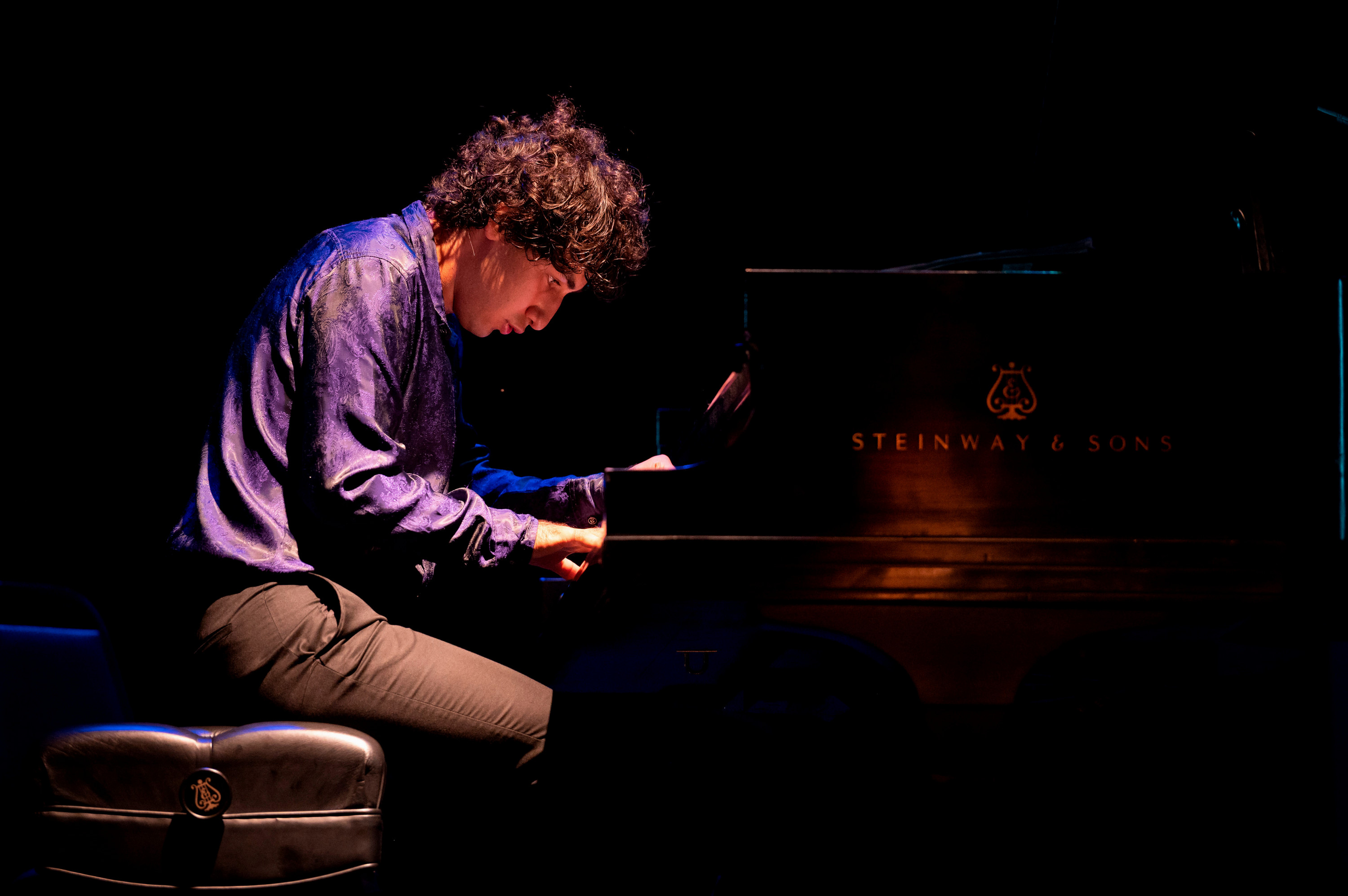 Rising American pianist Maxim Lando will make his Cleveland debut in the Classical Piano Series, presented by Cuyahoga Community College (Tri-C®). Lando replaces Czech pianist Jan Bartoš, who is unable to perform due to an illness.
Lando's performance will showcase his internationally acclaimed artistry. He was lauded in The New York Times as displaying "brilliance and infectious exuberance" combined with "impressive delicacy" and a "wild-eyed danger."
The concert is Sunday, Oct. 8, at 2 p.m. in the Cleveland Museum of Art's Gartner Auditorium (11150 East Blvd.) in University Circle. The performance is free, but tickets are required. Any previous ticket orders will be honored for Lando's performance.
In addition to being named Musical America Worldwide's New Artist of the Month, Lando received the 2021-2022 Vendome Grand Prize and the 2020 Gilmore Young Artist Award. As winner of the Juilliard 2021 Concerto Competition, he made his Alice Tully Hall debut with the Julliard Orchestra and appeared with the Orchestra of St. Luke's at Carnegie Hall's Stern Auditorium in a performance of the Liszt's Piano Concerto No. 1 as the first prize winner in the 2022 New York Franz Liszt International Piano Competition.
As a solo artist, Lando has made appearances with the Mariinsky Theatre Orchestra, Russian National Orchestra, Israel Philharmonic Orchestra, Moscow Philharmonic Orchestra, Zurich Chamber Orchestra, St. Petersburg Symphony and more than 30 additional orchestras across the U.S. and Europe. He is an alumnus of the Lang Lang International Music Foundation and studies with long-time mentors Hung-Kuan Chen and Tema Blackstone at The Juilliard School.
This is the second performance in the 2023-2024 season of Tri-C's Classical Piano Series. The series is celebrating its 17th year of introducing emerging and established pianists from around the world to the Greater Cleveland community.
Call 216-987-2060 or visit Tri-C's Classical Piano Series webpage for more information.
Concert Program:
Franz Liszt, Mephisto Waltz No. 1 (1811-1886)
Franz Schubert/Liszt, Der Doppelgänger (1797-1828)
Florence Price, Fantasie Nègre No. 1 (1887-1953)
Scott Wheeler, Fantasy on Sondheim's Ballad of Sweeney Todd (b.1952)
Lowell Liebermann, Three Dances from Frankenstein, op. 140 (b. 1962)
September 29, 2023
MEDIA CONTACT: Anthony Moujaes, 216-987-3068 or anthony.moujaes@tri-c.edu