Improvising a Future
Drummer Omar Bahr completes degree at Tri-C, gains financial assistance and plans transfer to Berklee College of Music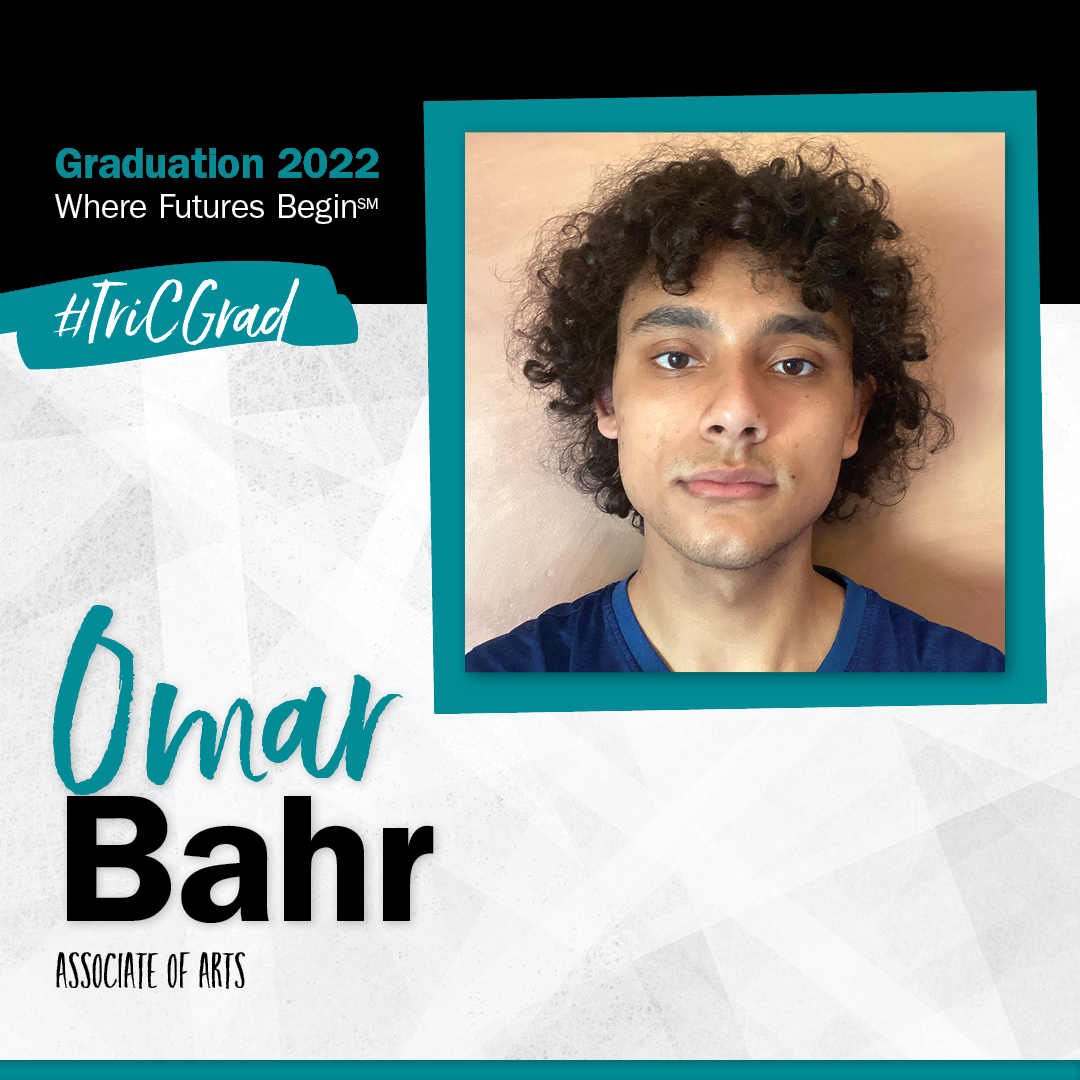 For Omar Bahr, music isn't a traditional career choice, but it's a very elastic one.
"When I say that, I mean it's really dependent on you as an individual to make your life work with music being your career," he said.
Twenty-year-old Bahr started playing drums as a member of the Avon Middle School band. He was just playing for fun and almost quit. But eventually, he began to discover why music is so important.
"It's the universal thing that connects us all," he said. "It's a reminder in a time of chaos — a reminder that we're all different, but also one and the same."
Bahr will graduate from Cuyahoga Community College (Tri-C®) in June with an Associate of Arts degree focused in music. Through Tri-C's transfer agreement with Berklee College of Music, Bahr was awarded partial scholarships and financial grants and plans to attend Berklee in the fall.
"I auditioned at Berklee before and got in, but I didn't have any financial assistance," he said. "I knew Tri-C had an articulation agreement, so I went there first. If I'd gone to Berklee before, I would have been broke."
Bahr started at Tri-C in fall 2020 during the COVID-19 pandemic. All of his classes were online except for one. He mentions that his Combo course really helped him get through that tough time.
"Even if it sounded [bad], you were still playing with people," he said. "Little things felt empowering. It was good to just play."
Though things weren't normal when Bahr started, he says he still had a fruitful educational experience. He specifically mentions how great his music professors were.
"Jackie, Dave, Demetrius, Steve. All good people," he said. "They have a great work ethic and taught me to find my personal balance."
Bahr says finding a balance between your life and your career is important in the music industry because there's so much crossover. He also mentions that it's really up to the individual to make their life work with music as a career.
"It's not as financially rewarding as other careers," he said. "But as long as you acknowledge what music means to you and what it means to others, that's all that matters."
Bahr is excited to head to Berklee in September, though he doesn't have solid plans after that. He just wants to be able to play music and maybe learn more about production.
"Especially in today's industry, it [production] is very valuable," he said. "There's money in that. I just hope to play, write and make something out of it."
Cuyahoga Community College will celebrate the academic achievements of its newest graduates during commencement on June 2 at Progressive Field in Cleveland. Check our News and Events page leading up to the event for more highlights of the Class of 2022.
May 24, 2022
By Madeline Shepherd, 216-987-4616 madeline.shepherd@tri-c.edu