Tri-C Famous: Alexandria Romanovich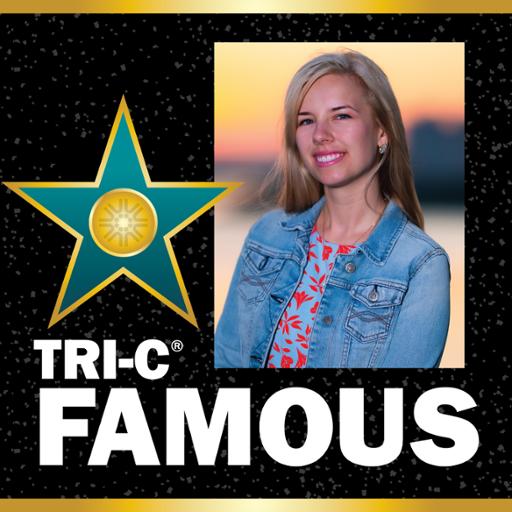 #TriCFamous is a bimonthly feature that introduces readers to the people who make the College work while providing a sneak peek into their lives off campus.
 
Alexandria Romanovich joined Tri-C in 2011 as an intern in the Western Campus Counseling office. Aside from a couple of years at the University of South Florida, she's been here ever since. These days she serves as program manager for the Cleveland Humanities Collaborative, managing the transfer pathway between Tri-C and Case Western Reserve University. She also teaches a First-Year Success seminar. Learn more about Alexandria — including her secret to the perfect homemade sauerkraut — in this week's Tri-C Famous! 
1. What's your go-to karaoke song?
Anything off Madonna's Immaculate Collection, particularly "Papa Don't Preach." I performed it on a cruise ship once, and it was a hoot! I'd love to nail "It's All Coming Back to Me Now" by Celine Dion someday, but that would require some major singing lessons.
2. If you could only eat one food for the rest of your life, what would you pick?
It's a toss-up between bananas and sauerkraut. Bananas are best when they're ripening to the point of having many spots. I love them so much, though, that I rarely can wait that long! Kraut (or kapusta in Ukrainian) is an inexpensive dish that I make regularly. My secret ingredient is bacon grease.
3. Does your family have any unique traditions (holiday or otherwise)?
On Christmas Eve, we have what we call "Holy Supper." The meal consists of Lake Erie perch, deep-fried cocktail shrimp, mushroom and rice-stuffed cabbage, pierogi, pickled herring and borscht. We set places at the table for our deceased relatives, and we pass around a jar of honey to symbolize the sweetness of life. Afterward, we sing carols in French and Ukrainian, and the kids put out their shoes and stockings for Santa.
Want to be Tri-C Famous? Email beth.cieslik@tri-c.edu for a chance to be featured (or to nominate someone else!)
May 09, 2022
By Beth Cieslik, 216-987-4538 or beth.cieslik@tri-c.edu