Tri-C Captioning and Court Reporting Celebrates 50th Anniversary
Program founded in 1971 was College's first online class 20 years ago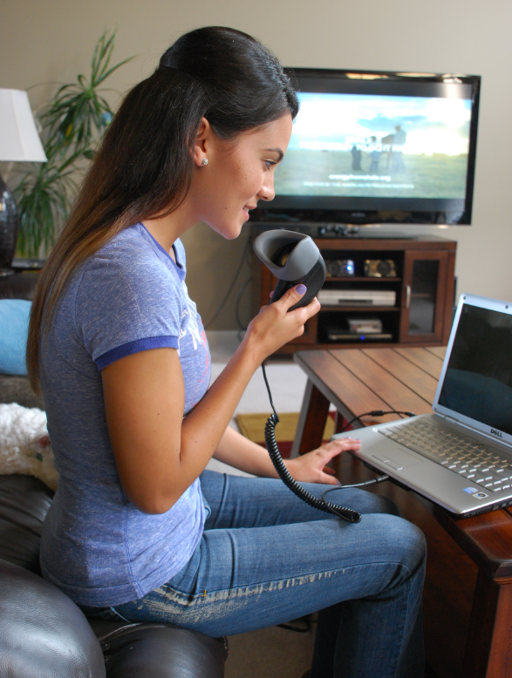 Graduates of the Cuyahoga Community College (Tri-C®) Captioning and Court Reporting program can be found in courtrooms, boardrooms, conference rooms, classrooms, sports complexes and more. The profession has become more popular — and more accessible — than ever.
This academic year marks the program's 50th anniversary. One of the most recognized and sought-after two-year degree and certificate programs in the country, it offers specialty tracks in steno writing, voice writing, digital reporting and transcription. All courses are delivered completely online.
Tri-C's program was founded in 1971 to provide stenography training. Curriculum has expanded over the years to include real-time steno theory and address evolving educational and training requirements.
"We are continuously thinking about how to meet students' needs, providing easy and flexible access and offering industry-leading professional instruction that prepares them for a rewarding career," said Kelly Moranz, Captioning and Court Reporting program manager. "That's a big part of the reason we've been able to stick around for 50 years."
More than two decades ago, Captioning and Court Reporting was the first Tri-C program to offer online courses. It later became the College's first fully online certificate and degree program.
Voice writing — a method used in court reporting, closed captioning, medical transcription and real-time translation — was added to the curriculum about 15 years ago. Today, students who complete this track have a high success rate on the National Verbatim Reporters Association certification exams and in the field itself.
Launched in 2020, the digital reporting and transcription track prepares students for certified electronic reporter and/or certified electronic transcriber certifications.
The average starting salary for graduates is $45,000, and one in 10 court reporters earn more than $95,000 annually without a four-year degree.
Learn more at tri-c.edu/CCR.
February 10, 2022
By Anthony Moujaes, 216-987-3068 or anthony.moujaes@tri-c.edu