Tri-C Famous: Antwain Tyus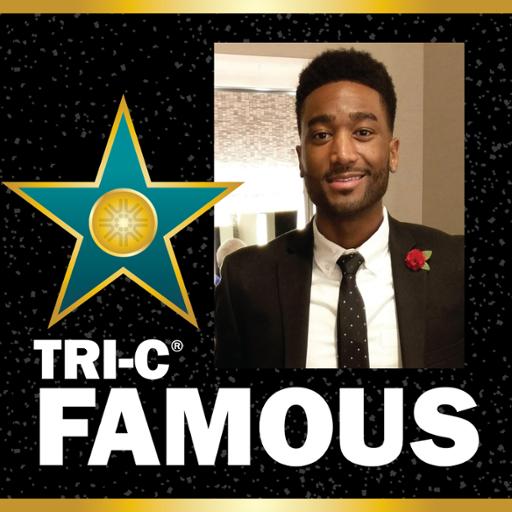 #TriCFamous is a bimonthly feature that introduces readers to the people who make the College work while providing a sneak peek into their lives off campus.
Antwain Tyus joined Tri-C as a desktop support technician in June 2013, working his way up to network technician and user services manager before being promoted to user services director during the pandemic. He's known throughout the College for his affable personality and impressive stature. Learn more about Antwain — including his taste in movies and snack food — in this week's Tri-C Famous! 
1. Tell us about one of your hobbies.
Making granola! I used to spend top dollar on good organic granola, and then it hit me — dude, why not make your own? I like trying different recipes and ingredients every chance I get. It tastes awesome, and even better, I know exactly what's in it.
2. What are your Top 3 favorite movies?
Coming to America, the National Lampoon's Vacation series and House Party.
3. Tell us your best "celebrity encounter" story.
I met jazz guitarist and singer Norman Brown when I volunteered as an artist host for the 2017 JazzFest. The first thing he did was make a lighthearted joke about tall people, and as a tall person myself, I had a good comeback. We became buds during that weekend. He introduced me to his then-fiancée, and we exchanged numbers. He said I reminded him of one of his sons.
Want to be Tri-C Famous? Email jarrod.zickefoose@tri-c.edu for a chance to be featured (or to nominate someone else!)
February 22, 2022
By Beth Cieslik, 216-987-4538 or beth.cieslik@tri-c.edu