Fall 2022 Graduation: 14-Year-Old Graduate Anita Bennett Continues a Family Tradition
High school student becomes third sister to earn two associate degrees through College Credit Plus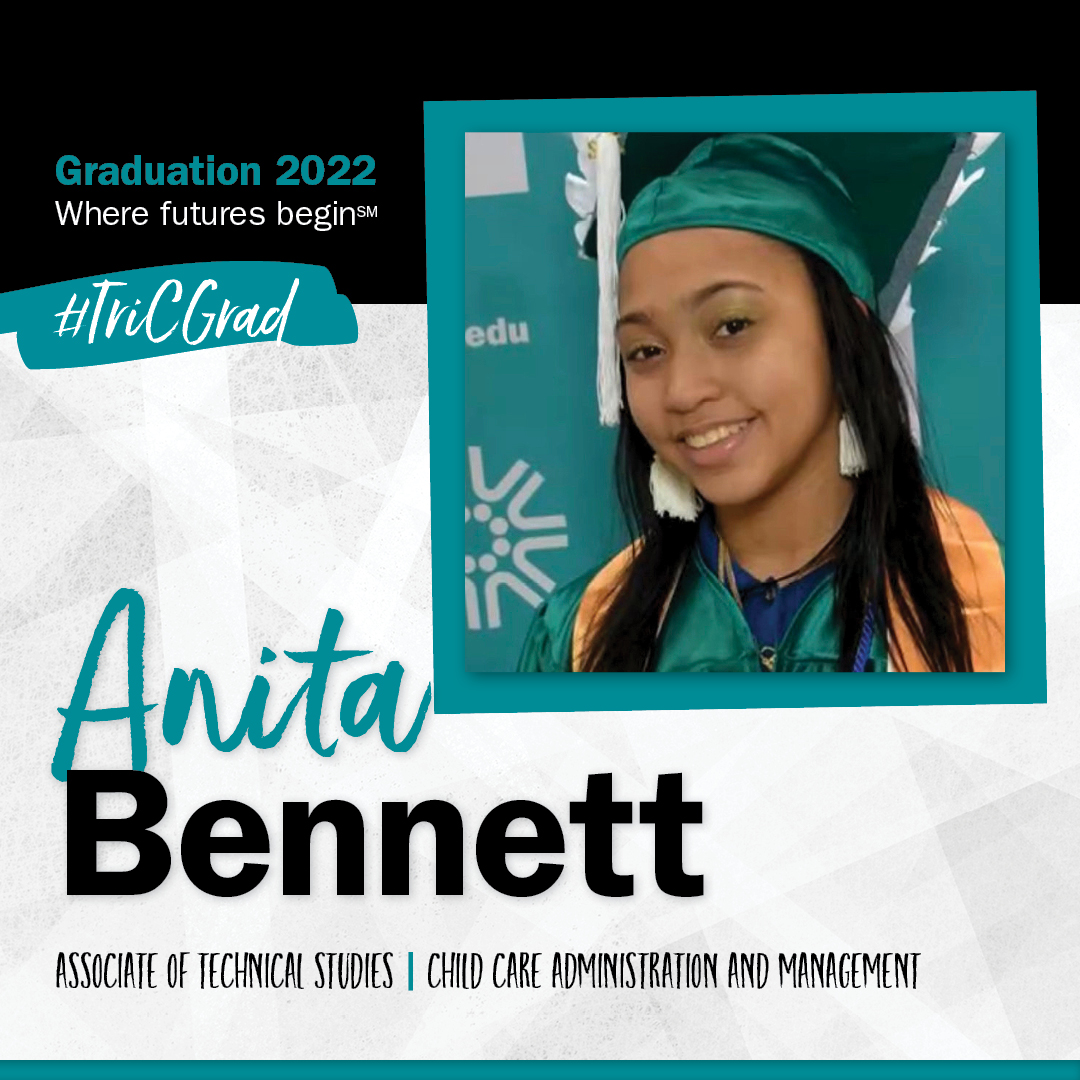 Anita Bennett took her first class at Cuyahoga Community College (Tri-C®) in the summer of 2020 at age 11. Three years later, she's about to earn her second degree from the College. 
Early success runs in the family. 
Like her two older sisters, Bennett, a high school freshman at Ohio Connections Academy, is a College Credit Plus (CCP) student at Tri-C. CCP is a dual enrollment program that allows students to take college courses while completing high school. The program is open to students in grades 7 to 12. 
"I decided to attend Tri-C because my mom and sisters went to this College before me," Bennett said. "The Eastern campus is very close to my residence, and I wanted to keep our family tradition." 
She graduated in spring 2022 with her first associate degree and a 4.0 GPA. She'll receive her second degree — an Associate of Technical Studies in Child Care Administration and Management — at the College's Fall Commencement ceremony on Dec. 15 at the Wolstein Center.    
The Richmond Heights native plans to take one more semester at the College to earn a third degree before she transfers to a four-year institution in fall 2023. 
Tell us about your experience at Tri-C. 
My experience has been memorable, and everyone has been kind.  I feel like Tri-C is my second family. I have met a lot of nice people along the way. I had the honor of meeting Todd Kitchen and his wife earlier this semester, and we had an amazing time getting to know one another. Sheila Howard has always been helpful when I needed get in contact with different program representatives. She is like family to me. 
In what way has Tri-C changed your life?
Attending college at the age of 11 has opened many doors for me. I have the opportunity to earn my third college degree before I graduate from high school. By age of 18, I will be able to start my career as an early childhood administrator. This is something that usually happens to individuals that are about 23 years old. 
Do you have any pearls of wisdom to share with potential students who might be considering a similar degree?
To attend Tri-C as a CCP student, you must establish good time management skills and stay focused.  It is worth it if graduating college is your goal. This program will save you a lot of time. Start slow and try one or two courses to see how it works with your schedule, and put in the work. You are not too young to achieve any goal you put your mind to.
Cuyahoga Community College will celebrate the academic achievements of its newest graduates during commencement Dec. 15 at the Wolstein Center in Cleveland. Check our News and Events page leading up to the event for more highlights from the Class of 2022. 
December 14, 2022
By Anthony Moujaes, 216-987-3068 or anthony.moujaes@tri-c.edu