Hybrid Work Success Panel to be held April 5 at Corporate College East
Tri-C President Michael Baston to lead discussion on sustainable hybrid culture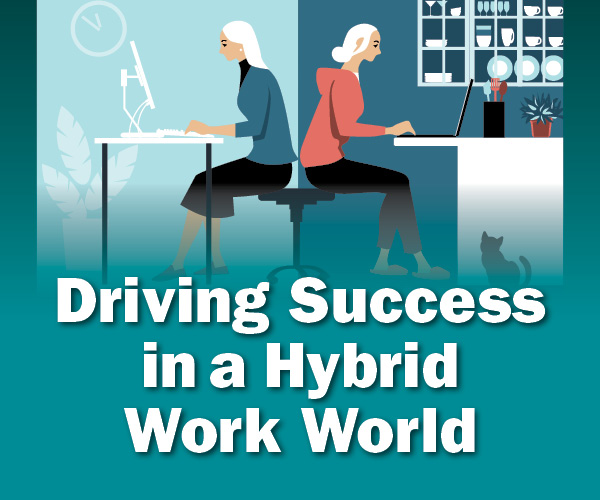 While many companies have adopted hybrid and remote work policies in the wake of the pandemic, few have navigated this terrain successfully. Companies that mandated a full return to on-site work and those that gave employees the option to work remotely are both now changing course.
To help area businesses create a sustainable hybrid work culture, Corporate College®, a division of Cuyahoga Community College (Tri-C ®), will welcome business leaders for a panel discussion led by Tri-C President Michael Baston.
"Driving Success in a Hybrid Work World: What Organizations Should Know and Do" takes place Wednesday, April 5, from 7:30-11 a.m. at Corporate College East (4400 Richmond Road, Warrensville Heights).
Topics of discussion include the pros and cons of hybrid work, the impact of hybrid policies on attracting and retaining talent, and the necessary steps for hybrid work to succeed.
Participants can learn:
The role of leadership and culture in creating a successful hybrid work environment
The broader implications for the future of hybrid work
Using hybrid management skills to tap into the gig workforce
Types of leadership and employee training and skills that help organizations succeed in the new normal workplace
Panelists include:
Aaron Grossman, CEO at TalentLaunch
Jacob Duritsky, vice president of Strategy and Research at Team NEO
Tiffany Short, director of Culture and Organizational Effectiveness at MetroHealth
Interactive experiences and tours of the facility will follow the panel discussion.
Register by March 31 at tri-c.edu/hybrid. There is no cost to attend and breakfast is provided. For more information, contact Geraldine Weiser at geraldine.weiser@tri-c.edu.
March 24, 2023
MEDIA CONTACT: Anthony Moujaes, 216-987-3068 or anthony.moujaes@tri-c.edu