Tri-C Awarded State Funding To Strengthen Cybersecurity Programs
College to receive nearly $227,000 to support IT workforce education and training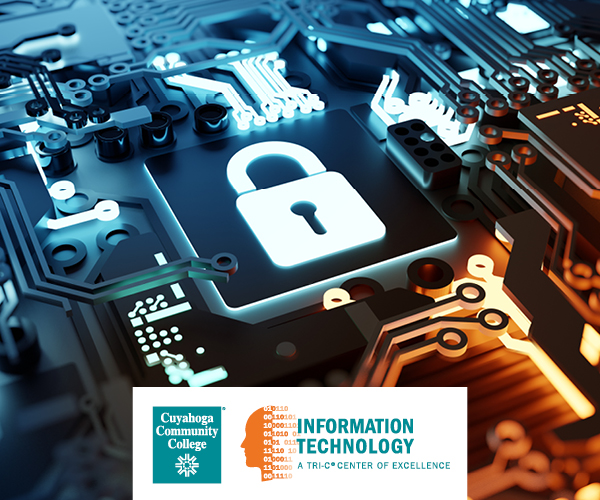 Cuyahoga Community College (Tri-C®) will purchase the next generation of cybersecurity equipment for a training lab thanks to funding approved by the Ohio Controlling Board.
The state awarded Tri-C nearly $227,000 to outfit a student lab, enhancing its cybersecurity programs. The planned equipment for the lab includes Palo Alto cybersecurity devices, firewalls and servers for use in the College's various academic and workforce training programs.
The purchases are funded by the Ohio Department of Higher Education's Regionally Aligned Priorities in Delivering Skills (RAPIDS) program. The collaborative program targets workforce programs at public universities, community colleges and career technical centers.
The funding will help the training programs keep pace with technological advancements in the IT industry. It also supports the growing need for a cybersecurity workforce to strengthen online security at companies and agencies across the state.
Tri-C joined with Cleveland State University and Lorain County Community College (LCCC) in the regional application for funding. Combined, CSU and LCCC received about $454,000 from the state.
 
Ohio Chancellor Randy Gardner said the RAPIDS program has helped different regions in Ohio address their most pressing workforce needs for in-demand jobs. The state awarded $7.6 million across nine regions.
"Tri-C's engagement in the RAPIDS program will help improve Ohio's workforce development capacity, strengthen business and industry partnerships and train Ohio's workers for the jobs they will encounter in our 21st century economy," Gardner said.
This is the sixth RAPIDS grant Tri-C has received to purchase equipment for its labs. The College's nursing and health, information technology and manufacturing labs have benefited since the RAPIDS program was launched in 2014.
November 18, 2022
MEDIA CONTACT: Anthony Moujaes, 216-987-3068 or anthony.moujaes@tri-c.edu