'Tri-C Classical Piano Series' Presents Local Pianist Daniel Shapiro
Free recital takes place May 1 at Cleveland Museum of Art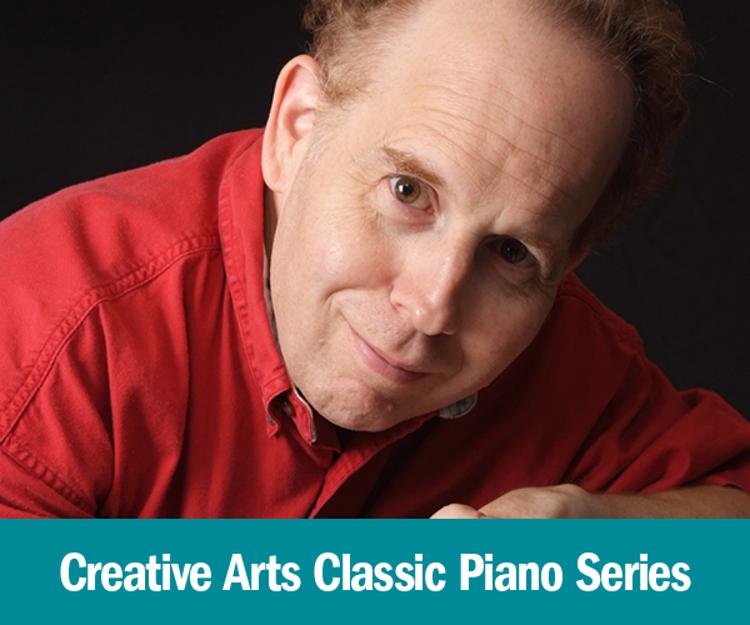 Acclaimed pianist and Cleveland Institute of Music (CIM) instructor Daniel Shapiro will perform various works by Schubert in an upcoming recital at the Cleveland Museum of Art as part of the Classical Piano Series at Cuyahoga Community College (Tri-C®).
The free performance begins at 2 p.m. Sunday, May 1, in the museum's Gartner Auditorium (11150 East Blvd.) in University Circle. Seating is on a first-come basis.
"Daniel has a fascinating way of inspiring and engaging the audience," said Emanuela Friscioni, director of Tri-C's Classical Piano Series. "We present artists from all over the world, so it's nice to showcase the exceptional talent that can be found here in Cleveland."
Shapiro continues to gain recognition as a leading interpreter of Schubert, Beethoven, Mozart, Schumann and Brahms and as a longtime teacher and coach at CIM. He has given critically acclaimed performances across the United States as well as in Brazil, Britain, Ireland, Spain, France, Italy, the Netherlands, Korea and China.
As a chamber musician, Shapiro has collaborated with some of the world's leading musicians including Jaime Laredo, Shmuel Ashkenasi, Joseph Silverstein, Cho-Liang Lin, Roberto Diaz, Ronald Leonard, Franklin Cohen and Frank Rosenwein. He has performed regularly with members of the Los Angeles Philharmonic, the Chicago Symphony and the Cleveland Orchestra.
In his 24 years at CIM, he has become known as an inspiring teacher who helps students achieve profound understanding and develop vivid interpretations of the great masterworks. His students have won important competitions and obtained teaching posts at prestigious universities and schools of music.
A native of Southern California, Shapiro began studying piano at age 6. His teachers included Leon Fleisher, John Perry, Russell Sherman, Joanna Graudan and Reginald Stewart. He studied at the University of Southern California and the Peabody Conservatory, where he received his doctorate.
Shapiro's performance is the last Classical Piano Series presentation in Tri-C's 2021-2022 Performing Arts season. The series celebrates its 15th year of introducing emerging and established pianists from all over the world to the Greater Cleveland community.
 
Visit tri-c.edu/performingarts for information about year-round programming.
April 20, 2022
By Anthony Moujaes, 216-987-3068 or anthony.moujaes@tri-c.edu