Tri-C President Emeritus Jerry Sue Thornton Honored for Dedication to Student Success
Newly established Presidential Legacy Award will recognize transformational leaders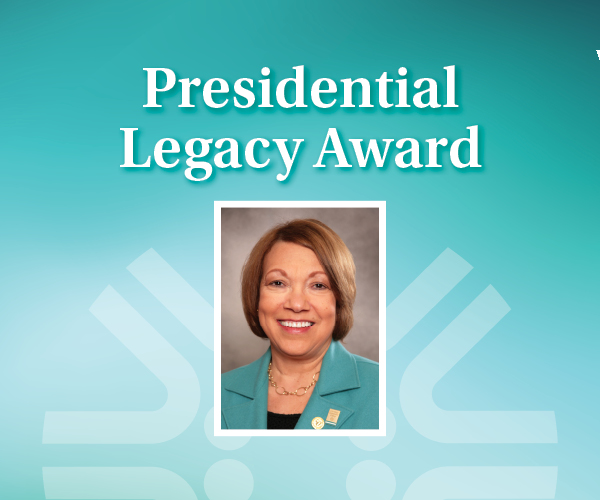 The Cuyahoga Community College (Tri-C®) Foundation will honor Tri-C President Emeritus Jerry Sue Thornton with the inaugural Presidential Legacy Award. The award commemorates the 60th anniversary of the College and the 50th anniversary of the Tri-C Foundation.
Thornton will be honored during this year's Presidential Scholarship Luncheon on Wednesday, Sept. 27. Her foresight and dedication to student success set the stage for the annual event.
The Presidential Scholarship Luncheon was prompted by Thornton's goal to raise scholarship contributions as part of her inauguration festivities. During its 30-year history, the event has raised $24 million to benefit student scholarships at Tri-C, becoming one of the region's premier events. It is the perfect setting for this distinctive new award to recognize transformational leadership.
"Thornton's vision has helped the Tri-C Foundation gain national recognition, and we are so honored to continue her work to ensure all students have the resources to succeed at Tri-C," said current Tri-C President Michael A. Baston. "We are excited to celebrate her success with this award."
Thornton served as Tri-C's president from 1992 to 2013, a period marked by significant institutional growth and development at the College. During her tenure, enrollment grew 40%. She oversaw $300 million worth of renovation and construction projects, and the College's scholarship endowment grew from $1.3 million to $40 million.
"There is no better way to recognize these Tri-C milestone anniversaries than to honor a leader whose tireless dedication and inspiration have helped so many students achieve their dreams," said Megan O'Bryan, Tri-C Foundation president. "Her commitment to the financial assistance of our students will continue to inspire our future success."
To make a contribution or purchase tickets, visit the Presidential Scholarship Luncheon webpage.
September 20, 2023
MEDIA CONTACT: Anthony Moujaes, 216-987-3068 or anthony.moujaes@tri-c.edu