State of the Art Facilities

Teaching Kitchens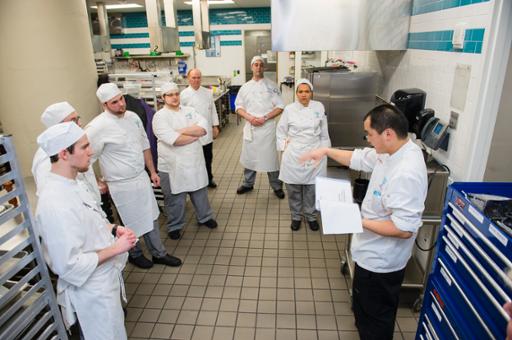 The teaching kitchens at the Hospitality Management Center were designed and built specifically for individual instruction and hands-on training. State of the art kitchen equipment, combined with fully equipped student workstations, and video capability help students receive quality instruction in both basic and advanced culinary skills.
The Culinary Studio at HMC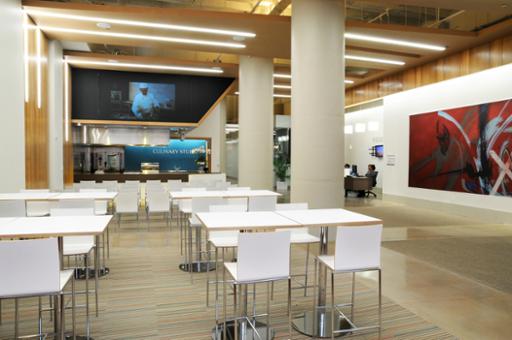 This studio kitchen is a full-service demonstration kitchen, outfitted for culinary instruction, and wired to broadcast or receive culinary instruction and demonstrations. With Internet and multimedia access, the use of this studio ranges from regular class instruction and guest speakers to continuing education, community and industry presentations.
Production Kitchens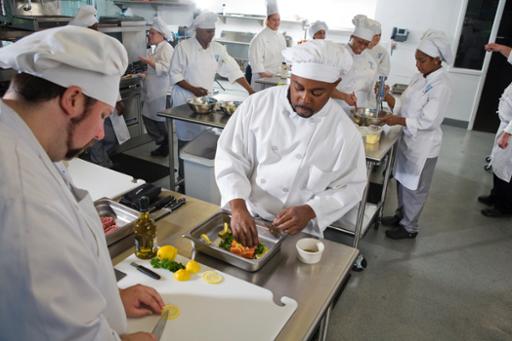 Two full-service restaurant kitchens operate under the direction of Chef Instructors, with student culinarians, at both the Eastern campus The Jerry Sue Thornton Center. These kitchens support the dining areas of student-run restaurants,Alere and Café 4250. These provide advanced hospitality students with training in all phases of restaurant operations.
Student Operated Restaurants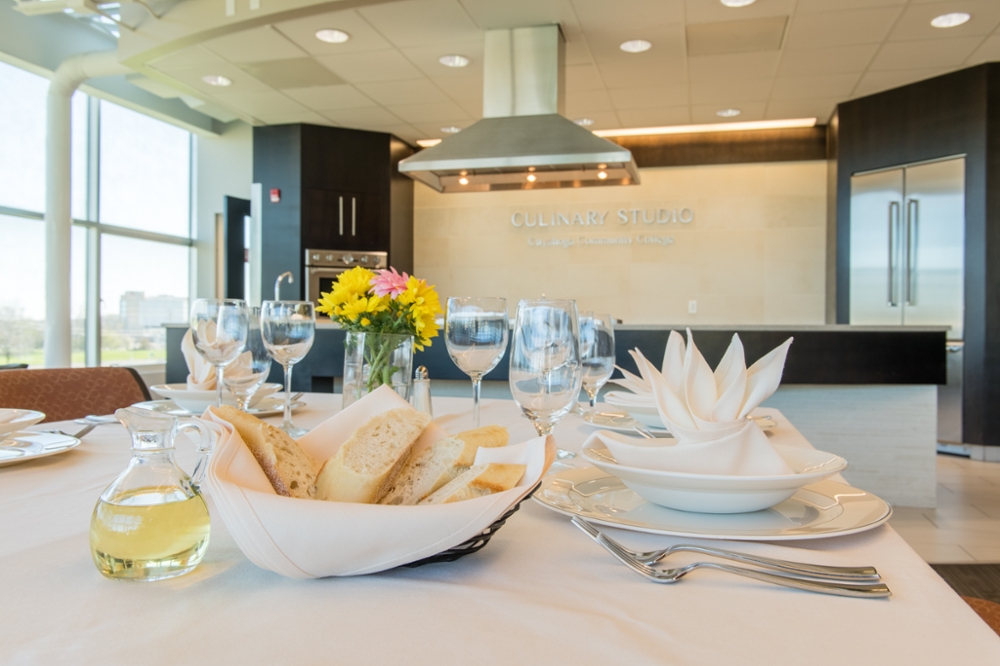 Both the Eastern campus and The Jerry Sue Thornton Center feature student-run restaurants. Each provides training for advanced students in restaurant operations including fine dining, contemporary cuisine and buffet service. The Eastern Campus Café 4250 also has a full culinary studio demonstration kitchen in the dining room that provides a unique platform for education, as well as community and industry presentations.
Advanced Technology Classrooms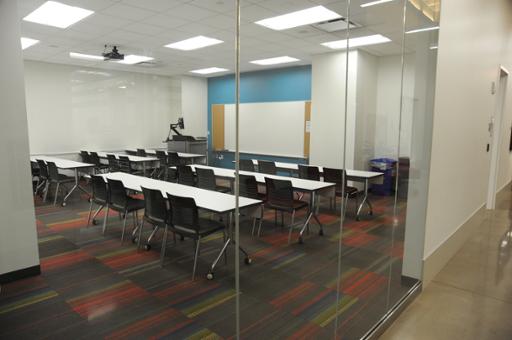 The Hospitality Management Center features classrooms fully equipped with the latest in advanced technology. Modular seating and desks combined with Internet access and fully integrated multimedia presentation.