Watermelon Granita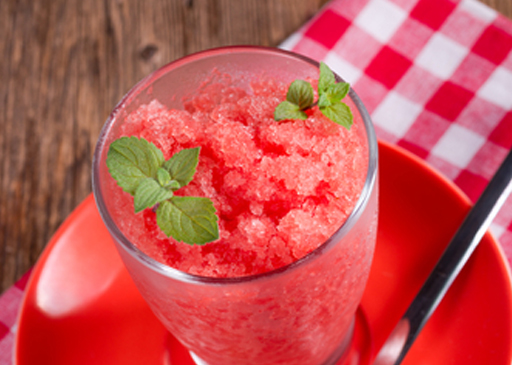 Ingredients
8 cups ripe seedless watermelon, cut into chunks
2 Tablespoons lime juice
¼ to ½ cup sugar, to taste (the sweeter the melon, the less sugar needed)
Directions
1. Place watermelon, lime juice and sugar in blender or food processor. Puree until forms a liquid. Place in freezer-safe 9x13 pan. Freeze two-three hours.
2. Remove from freezer. Scrape sides and top with fork to shave ice. Continue to freeze and shave until entire pan is done. Keeps up to one week, tightly sealed.
3. Serve garnished with fresh mint or basil for a refreshing treat!