American Pistachio Party Mix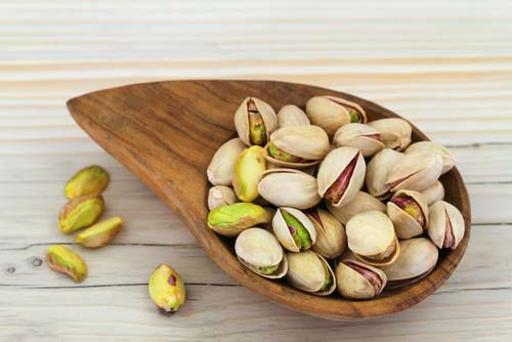 Yield: 4 cups
Ingredients:
1/4 cup butter or margarine
1 1/2 teaspoons Worcestershire sauce
1 teaspoon sugar
Dash bottled hot pepper sauce
1 cup each:

bite-size shredded wheat biscuits    
bite-size toasted corn cereal    
sesame chips    
small pretzel twists

1 cup chopped, shelled natural American pistachios
Directions:
Heat together butter, Worcestershire sauce, sugar and bottled hot pepper sauce until butter melts. Combine remaining ingredients in 13x9x2-inch pan. Drizzle butter mixture over cereal mixture and toss lightly. Bake uncovered at 300° F., one hour or until crisp and lightly toasted. Stir every 15 minutes.