Ideation Station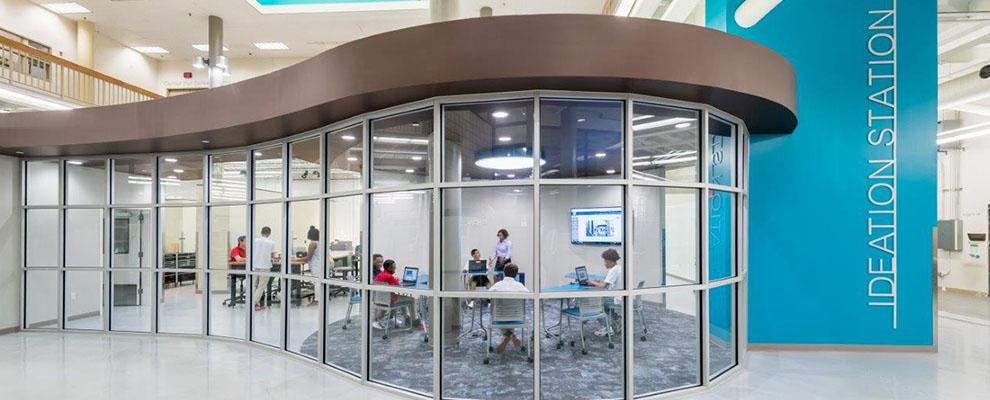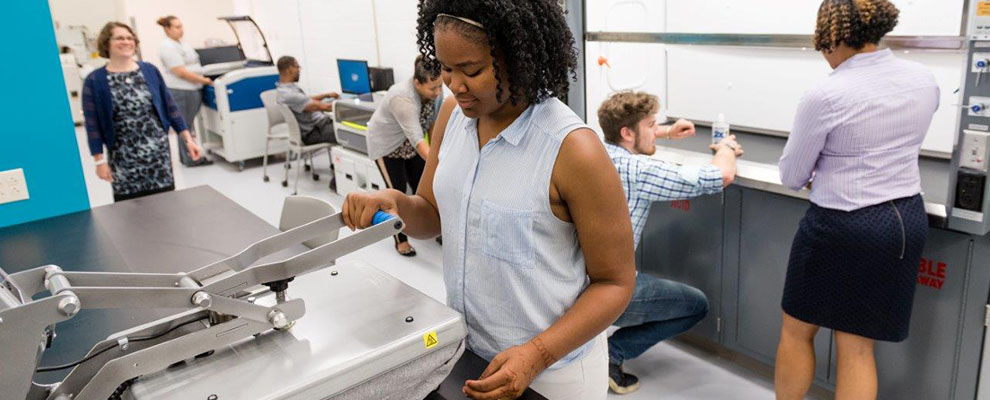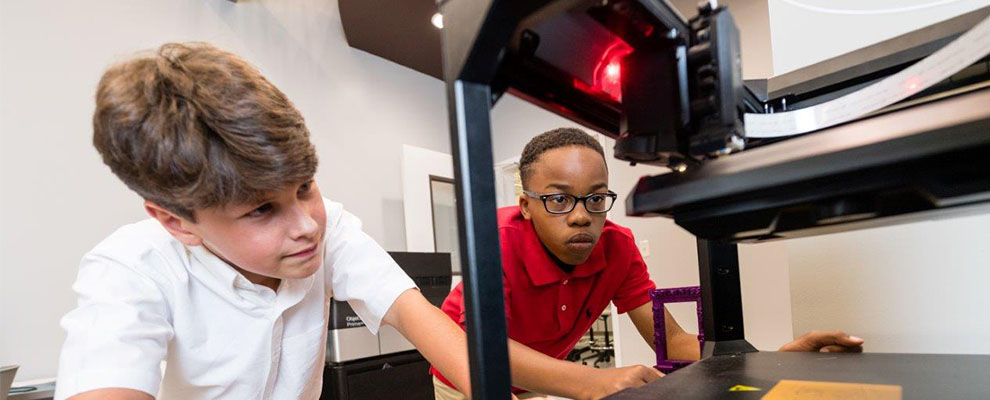 What is the Ideation Station?

The Ideation Station is a 2,400-square-foot high-tech learning lab designed to promote innovation, creativity and design, and to facilitate mastery of new and emerging technologies.
As a fabrication laboratory, often know as a fab lab, the Ideation Station serves as a springboard for entrepreneurship within the community through adult workshops and a portal for project-based, hands-on STEAM (science, technology, engineering, art and math) education programs youth.
This high-tech learning lab offers day, evening and weekend hours, accessible to students and their families, along with the community. Due to COVID-19, appointments can be made to visit the lab. All requests must be made 24 hours in advance and can be made online.
We offer on-demand printing for individuals and organizations. Requests can be made using the 3D printed parts link.
High-Tech Lab Equipment
Epilog laser cutter
Techno CNC 4 x 8 router
Roland vinyl/circuit cutter
3D printers
Industrial-grade fabrication equipment
Electrical tools
Open source software 
Who can use the Ideation Station?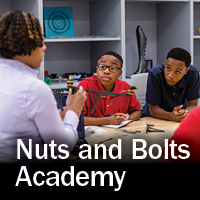 Programs and camps for ages 9 - 18.

K-12 students can access the lab through STEAM camps, learning workshops and evening activities throughout the year. View current Nuts and Bolts Academy offerings.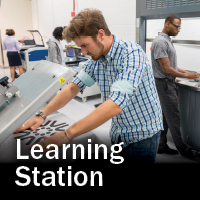 Workshops using fab lab equipment open to the community.

In addition to courses, select lab hours are open to the community, area employers and industry partners for custom workforce training and lab rental. The facility hosts open lab hours, family-oriented activities and community events. This is an ideal opportunity for individuals interested in learning how to use equipment in the fab lab through workshops.
Workshops and classes for adult do-it-yourself makers.

Do-It-Yourself Makers can learn how to create and customize projects in a variety of classes from guitar making to t-shirt design and 3D printing to laser engraving. View current Design Station offerings.