Structural Fabrication Course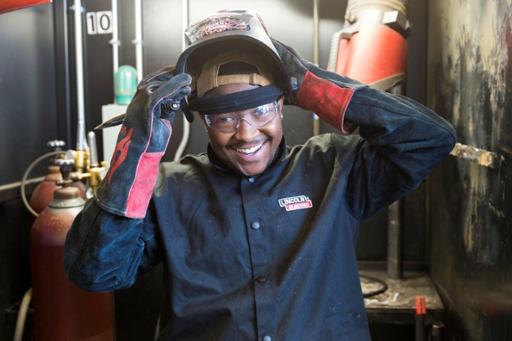 Get started on the path to your new career with Tri-C's short-term welding certificate program.
Description:
Complete a fabrication project, beginning by interpreting a set of print; developing a plan; and working to cut, prepare, fit and weld raw materials together. The fabrication project will resemble a real-world scenario related to the shipbuilding, construction, aeronautical or related industries on a smaller scale.
Students will learn:
How to perform accurate measurements for specified fabrication projects.
How to properly prepare material surfaces for fitting
Take proper safety precautions to deal with hazards pertaining to fitting and welding.
How to develop a fabrication plan based on prints or specifications
Prerequisites(s):
ISET 1100 Welding Blue Print Reading
ISET 2100 Gas Metal Arc Welding (MIG)